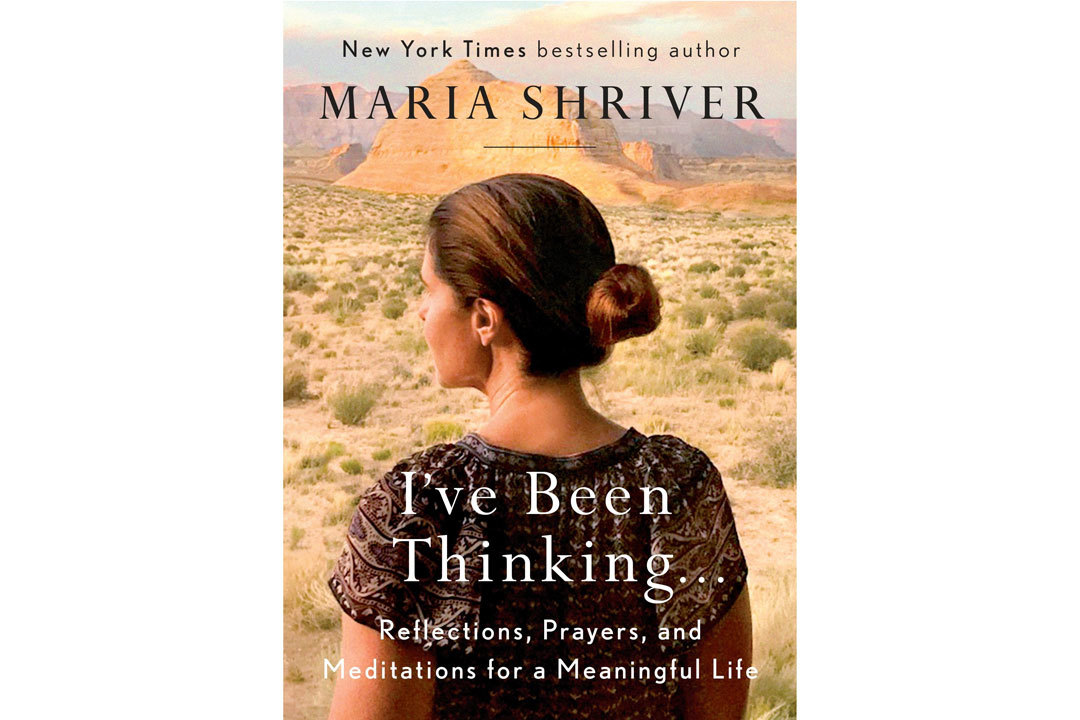 Enter to Win Maria Shriver's book
I've Been Thinking. . .

Entries accepted May 7–21.

Four winners will be chosen.
A book of reflections for those seeking wisdom, guidance, encouragement, and inspiration on the road to a meaningful life.
About the Author
Maria Shriver is the mother of four, a Peabody Award-winning and Emmy Award-winning journalist and producer, the author of six New York Times bestselling books and a bestselling coloring book, an NBC News Special Anchor, and founder of The Women's Alzheimer's Movement. She shares further reflections, newstories, viewpoints, and more in her weekly newsletter, The Sunday Paper. When she's not thinking or writing, she can be found hanging with her kids.