Sura Kim
Sura is a highly experienced Meditation Coach and Trainer, who is passionate about helping people heal through the practice of meditation. She is the founder of the Sura Flow Meditation Coaching method which has been taught to thousands of students all around the world.


Sura first discovered meditation while working a high-stress life on Wall Street. After studying meditation in personal retreat, she developed her signature approach to meditation: a softer, effortless practice called Sura Flow. This simple 3-step, heart-centered approach cultivates energy flow, creativity, and inner guidance for self-actualization.
She currently offers LIBERATE, a top rated Certified Meditation Coach training based on her unique 3-step approach. Sura currently lives in Hawaii where she devotes her time to teaching and creative meditation.


You can learn more about Sura at suraflow.org.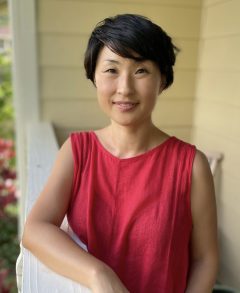 Your meditation practice doesn't have to be perfect.
Have you ever felt called to share meditation?