Sophie Cliff
Sophie Cliff (aka The Joyful Coach) is a certified coach and positive psychology practitioner who uses her expertise to help individuals and organizations flourish by finding more joy and prioritizing wellbeing. Choose Joy: Relieve Burnout, Focus on Your Happiness, and Infuse More Joy into Your Everyday Life is her first book.
When a family tragedy shook her life, Cliff decided to stop delaying decisions and following the wrong path. In 2018, she started The Joyful Coach, a business helping individuals and companies find purpose and joy.
Now through her coaching, workshops, and chart-topping podcast, Practical Positivity, Cliff helps people all over the world lead more joyful lives and has way more fun than she ever had in her previous career.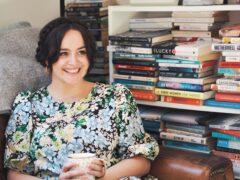 Burnout can take a toll on your mental and physical health. Explore how the simp…