Pastor Gabby Cudjoe Wilkes
Pastor Gabby Cudjoe Wilkes is the Co-Lead, Co-Founding Pastor of The Double Love Experience, along with her husband, Pastor Andrew Wilkes. Pastor Gabby is a graduate of Yale Divinity School, New York University, and Hampton University. Learn more about her new church by visiting doubleloveexperience.org.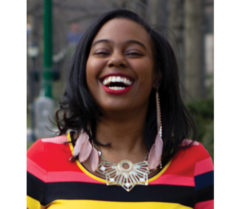 From a Google search to a 10-minute walk into our future...