Marcus Bridgewater
Marcus Bridgewater is a CEO, creator, and influencer. In 2018, he launched Choice Forward LLC, his wellness company. They offer workshops, presentations, life coaching, and more to empower individuals and strengthen communities.

In December of 2019, he began sharing videos online at the suggestion of a former mentee. Since then, Marcus has been fortunate to have his work featured in a variety of press including Vogue, The Los Angeles Times, and the New York Times. ​
In 2021, he had the honor of writing his first book - HOW TO GROW: NURTURE YOUR GARDEN, NURTURE YOURSELF - and it is available everywhere books are sold.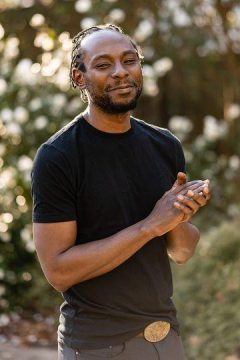 Marcus Bridgewater is the author of How to Grow, a self-help book written from t…