Josefa Rangel, MD
Josefa Rangel, MD, is a board-certified internist and fellowship-trained integrative medicine specialist. She received her medical degree from Stanford University School of Medicine; completed her residency in Internal Medicine at the University of California, San Francisco; and undertook fellowships at the Centers for Disease Control and Prevention and The Andrew Weil Center for Integrative Medicine. She also recently completed training in Medical Advocacy.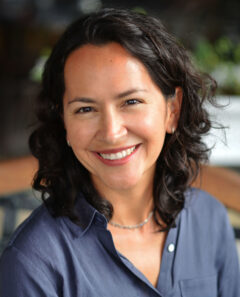 What would happen if you replaced a language of violence toward illness with a l…
Reality is constantly in flux. Life is ever-changing. Remembering that illness i…
"What is absent from medicine, and even from most spiritual communities, is the …
"Over time, feeding and caring for my being this way, along with nourishing othe…
"We do not get to choose what feelings arise or how intensely we feel them. Our …
Want to be strong? Take care of yourself.