Heather Thomas
Heather Thomas founded the Mindful Kitchen in 2016, and now lives in Copenhagen, Denmark. Heather's MBA thesis at Copenhagen Business School on the business of food waste led her to open an eco-friendly eatery. She soon discovered that what guests were really hungry for was help and advice on learning how to adopt more eco-friendly habits. The Mindful Kitchen offers people a path to greater well-being for both people and the planet by building a nature-related practice.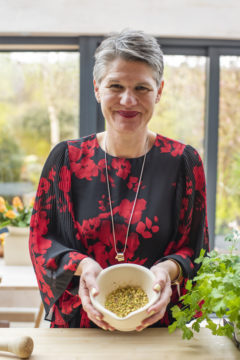 Honor the value of partnership in the food web with this tasty bread recipe.…
"Let's find our creative flow as a part of nature, with food. "