Dr. Joanna LaPrade
Dr. Joanna LaPrade earned her MA and PhD in Jungian and Archetypal Psychology from Pacifica Graduate Institute in Carpinteria, California. She is now the founder of Aion Psychotherapy and a practicing Jungian psychologist in Colorado. Her therapeutic work focuses on helping clients find a meaningful connection to their inner worlds.
Joanna is the author of Forged in Darkness: The Many Paths of Personal Transformation, a book that unites self-discovery with mythology, to handle an important dilemma of our times—how to live with the darkness in life. Reminding us that we have more ways of accepting and growing from the deep and dark places within us than we ever thought possible.
Joanna is an educator who has taught, lectured, and written extensively on the Jungian and archetypal perspective. For more information about her work, visit www.aionpsychotherapy.com.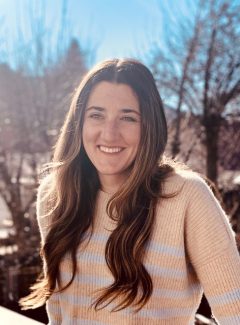 Jungian psychologist Dr. Joanna Laprade explores the perpetual pull of the climb…