Dimitris Xygalatas, PhD
Dr. Dimitris Xygalatas is an anthropologist and cognitive scientist who studies some of the things that make us human, like ritual, music, sports fanship, and other things that help people connect, cope, and live meaningful lives.

His research combines experimental methods with ethnographic fieldwork to study human culture holistically. He has spent several years conducting research in Southern Europe and Mauritius.

He is an Associate Professor in Anthropology and Psychological Sciences at the University of Connecticut and head of the Experimental Anthropology Lab. He has also served as President of the International Association for the Cognitive and Evolutionary Sciences of Religion.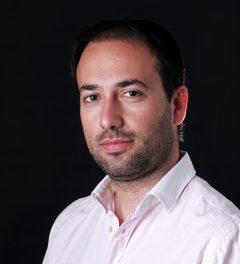 No entries from that author could be found.