Dana O'Driscoll
Dana O'Driscoll has been a druid for over 15 years and currently serves as the Grand Archdruid of the Ancient Order of Druids in America. She is a homesteader, herbalist, wild food forager, natural builder, and permaculture designer. She is the author/illustrator of Sacred Actions: Living the Wheel of the Year through Earth-Centered Sustainable Practices (Red Feather, 2021), the Plant Spirit Oracle, and the Tarot of Trees. Her work can be found at www.thedruidsgarden.com.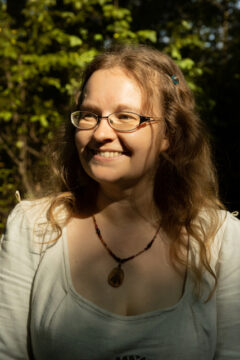 Interested in nature spirituality but not sure where to start? An herbalist and …
Connect with the energy of summertime and honor the longest day of the year with…
Celebrate the return of the lighter half of the year with these three druid-insp…
Try these three druid practices to help you connect with the spiritual significa…
Use druid practices to honor fall in your own way.
Interested in modern Druid practices? Druidry begins with three paths that conne…