Charlotte Eulette
Charlotte Eulette, is a poet, writer, and cofounder of the Celebrant Foundation & Institute. She's been a poet and a great lover of poetry most of her life, drawing zest and inspiration from her Greek heritage and her years lived in Chicago; New York City; Montclair, New Jersey; and Todos Santos, Mexico. Her new book, Real.Vibrant: poems for all that matters, is a collection of poetry that can be read aloud or to oneself.
For the past 20 years, Charlotte has written and published articles about the importance of celebrating the milestone moments of life as well as articles that promote the profession of certified life-cycle celebrant as a full-time career for those in the arts, particularly writers, poets, storytellers, and performance artists. Her articles can be found in publications such as: The Funeral Director Magazine, Yoga Journal, Seven Ponds, UTNE and Spirituality & Health. Charlotte has been interviewed by BBC Radio, All Things Considered and Market Watch (NPR); Morning Show and News with Dan Rather (CBS), CNN and NBC News, the Wall Street Journal, and the New York Times. In 2015, she co-authored the Celebrant Foundation & Institute publication, Life Cycle Ceremonies: A Handbook for your Whole Life.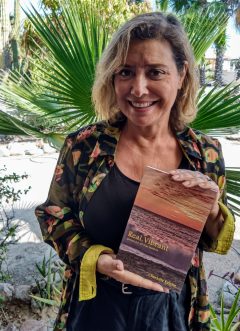 No entries from that author could be found.