Ananta Ripa Ajmera
Ananta is an award-winning author, spiritual teacher, Ayurveda practitioner, yoga instructor, host of the True to Yourself Podcast, Advisor of Ayurveda at THE WELL, and co-founder and CEO of The Ancient Way.
Empaths seek Ananta's guidance to discover their inner peace and achieve optimal health, allowing them to live in alignment and find true happiness. By working with Ananta, empaths can transform pain into power by learning to serve others authentically without sacrificing their own wellbeing.
Ananta's students, of all walks of life, in yoga and wellness studios, corporations, and government agencies appreciate how she empowers them to awaken their inner guru and ignite the fire of spiritual transformation to make profound changes in their lives.
You can read Ananta's award-winning books, The Way of the Goddess: Daily Rituals to Awaken Your Inner Warrior and Discover Your True Self (Penguin Random House TarcherPerigee, 2022) and The Ayurveda Way (Storey Publishing, 2017), visit her organization's website, TheAncientWay.co, and follow her on Instagram @ananta.one.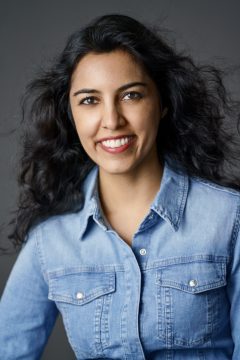 When we fight to hold onto life's greatest pleasures, they often seem to slip aw…
It can be hard for empathic people to establish boundaries that feel compassiona…
An Excerpt from The Way of the Goddess