Allison Jones Webb
Alison Jones Webb is a public health professional, recovery advocate, affected family member, and author of Recovery Allies: How to Support Addiction Recovery and Build Recovery-Friendly Communities (North Atlantic Books, 2022). She has written extensively about recovery from addiction, treatment, and harm reduction.
Her book relies on interviews with people in recovery and up-to-date research to show readers that there is real hope for people with addictions, and that we all have an important role in helping to support and sustain their recoveries.
She holds a master's degree in public health with a focus on overdose prevention and is a certified prevention specialist, trained recovery coach, Recovery Ambassador with Faces and Voices of Recovery, and a member of the Virginia Recovery Advocacy Project. She is president of the Maine Association of Recovery Residences and was active in grassroots organizing in Maine until she moved to Virginia in 2021.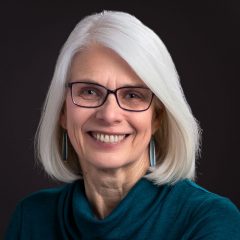 Supporting our loved ones in recovery can be challenging, but it is essential to…