Adi Shakti
Adi Shakti is the founder of SoulWork, a professional development and experiential education company based out of the SoulWork Jungle Ashram in Costa Rica. She is also producer of "SoulWork: the Film," host of "SoulWork: the Podcast," co-founder of Selva Fitness and executive director of Shakti Seva Inc., an organization with a global mission of awakening and empowering the divine feminine. She is based full-time in Puerto Viejo on the Caribbean Coast of Costa Rica.

SoulWork offers 200-Hour Yoga Teacher Trainings, 60-Hour Trauma Informed Teacher Trainings, Trauma Sensitive SoulWorker Certifications, Silent Detox Retreats, Fitness Retreats, and an Online Academy.
To learn more about Adi Shakti, watch her new movie "SoulWork: the Film." Get free, instant access by clicking here now.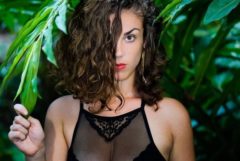 The founder of SoulWork, Adi Shakti, on awakening and empowering the divine femi…