Make Your Story a Gift
To come to know and to make sense of and to share our stories is not an act of selfishness, but an act of growth, healing, and ultimately, generosity. But what is a writer to do with a violent story she cannot narrate—when it's her own?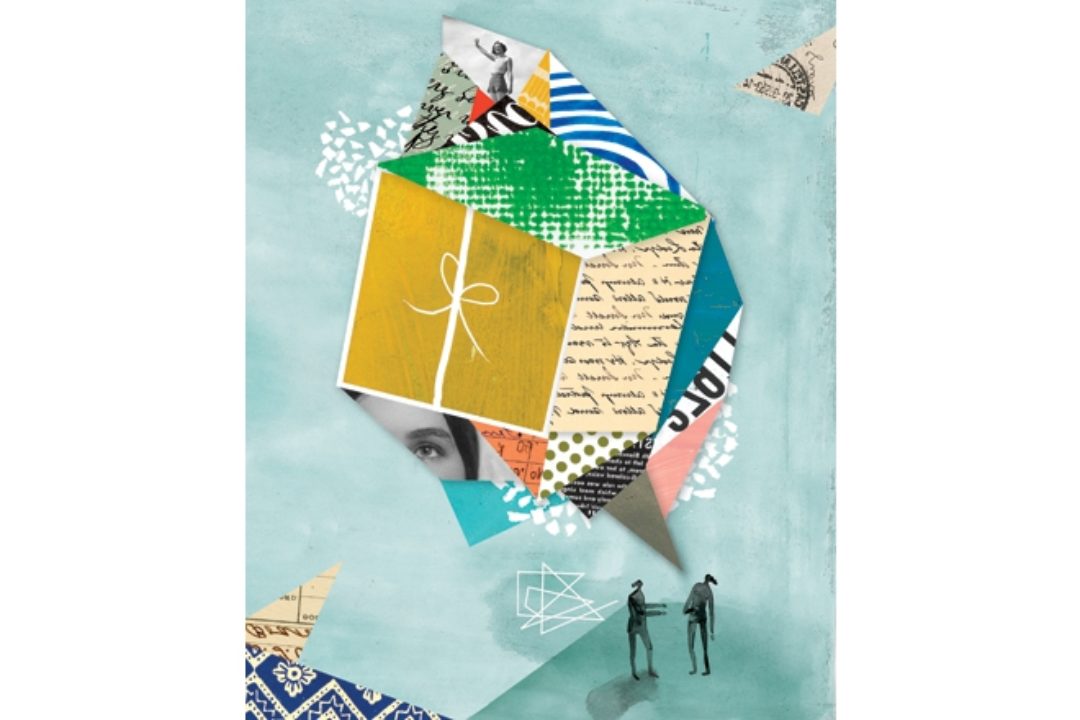 Illustration by Andrea D'Aquino
When I first came into conscious contact with the violence of my early childhood story I was 36 and happily married, with two healthy children and a respectable career as a poet and writer and teacher. But it felt like my world was unraveling. I found myself in a black hole; my meaning-making ability seemed to be falling apart. As I recalled the violence of a sexual assault before I was five—often feeling it in my body—I was swept up in a wave of despair. How could such a thing happen? It was hard to recognize myself. I thought I had had a safe, happy childhood, but the fractures in my own experience, the places I had not dared to go, were revealing themselves. I had had a safe, happy childhood, but that was only part of my experience, not the whole experience. The parts that had remained unnarrated in my life were emerging, and they left me dislocated. They seemed to engulf me in a terrible silence that I experienced in my head as black space and in my body as nausea. Trauma is like that: it evades narrative; it is unnamable, unsayable, where language and meaning making both fall off. Scie …
Nadia Colburn, PhD, is a writer and poet, published in The New Yorker and Slate, a yoga teacher, and coach. Her online course Align Your Story integrates writing, reading, yoga, and meditation. For information go to nadiacolburn.com.