Do Not Go Gentle
Your most important savings plan has nothing to do with money.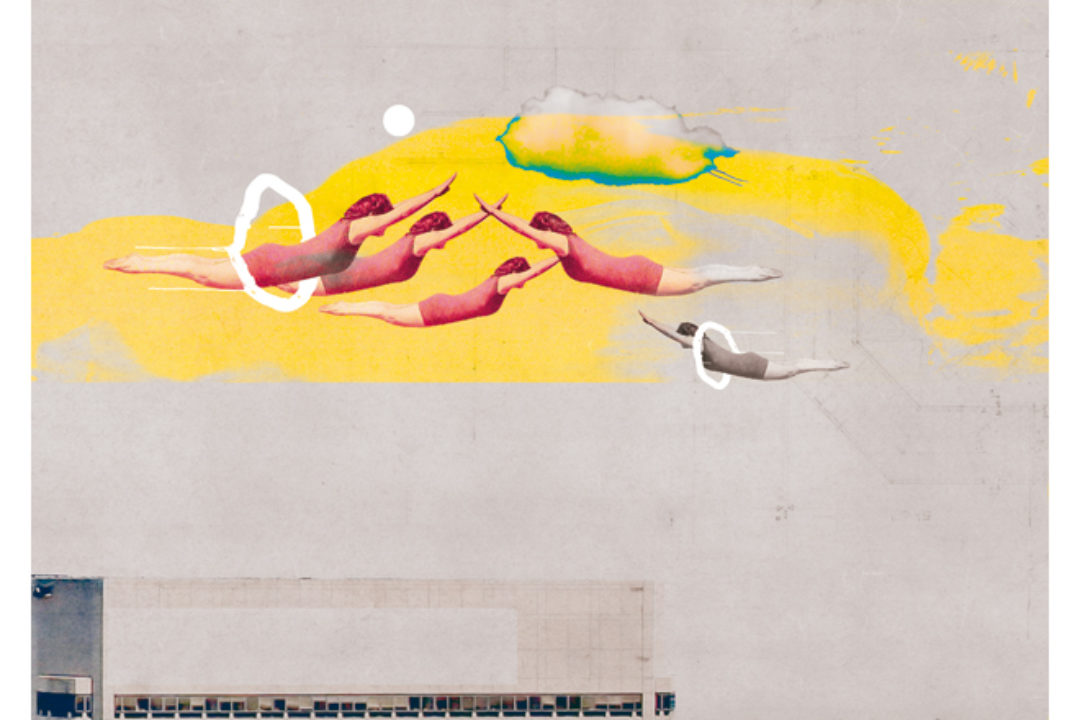 Illustration Credit: The Flying Exercise I by Jesús Perea
For the last 20 years, I have been working with aging athletes and adventurers as a Medical Exercise Specialist and personal trainer, as an owner of gyms for people over 50, and as a designer of fitness equipment. I work with people who have undertaken athletic challenges for the first time in their forties, fifties, and sixties, and I work with people who are still athletes and adventurers in their eighties and even in their nineties. I'm also a world-class masters athlete myself, so I am concerned with maintaining my own ability to perform at the highest level. I am continually amazed at how rapidly our understanding is changing about what is humanly possible at any given age. In the last few years, however, I've been working to help people understand something more fundamental—something that separates the still potential athlete and adventurer from someone sliding headlong down the slippery slope. The ultimate dividing line is often what we call "the fall," that little slip that becomes catastrophic. But decades before that actual catastrophe takes place, an insidious process begins that might …
Andy Baxter is a Medical Exercise Specialist, world champion master's rower, and the designer of SciFit's new lateral trainer, the Side Step, which adheres to his philosophy of staying closed chain, compound, and bidirectional, while enhancing lateral strength and stability.