34 Affirmations for Healthy Living
Try positive self-talk to eat better, feel stronger, and rejuvenate your body.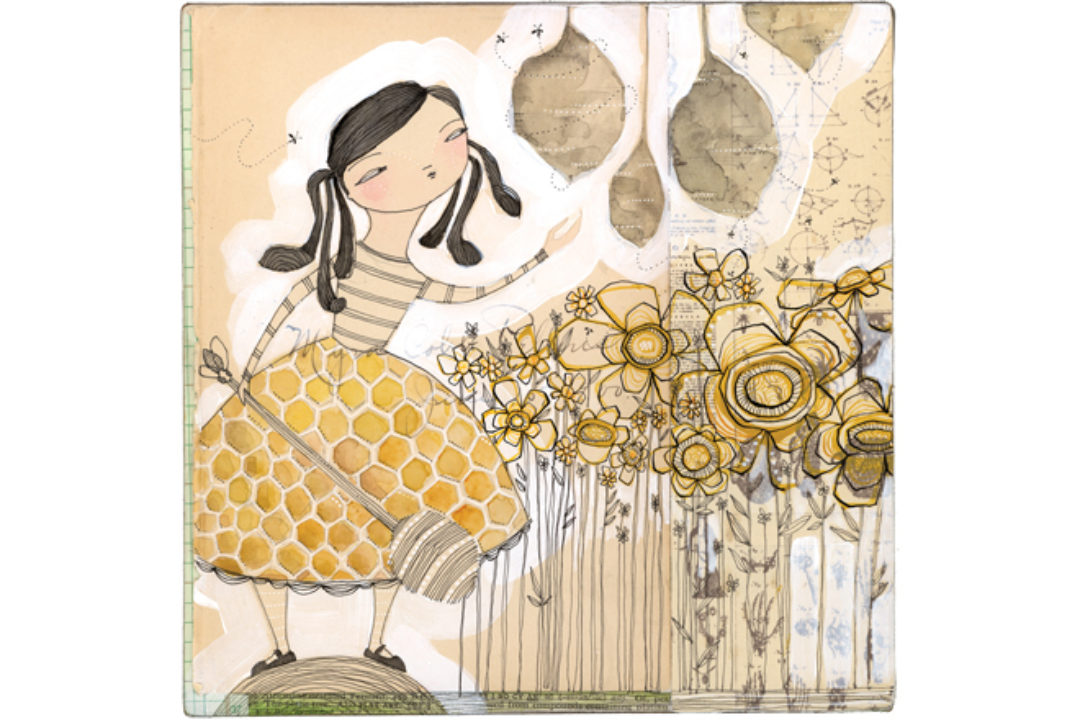 Illustration Credit: Worker Bee, by Cory Dantini
When day-to-day life seems to revolve around providing for others, we can forget to nourish our own bodies and spirits. And yet, self-care is what empowers us to give back to the world, fully and joyfully. Start your practice by taking just a few moments each day to affirm your commitment to eat well and live a healthful life. Each bite of food contains the life of the sun and the earth. The whole universe is in a piece of bread. —Thich Nhat Hanh I choose well so that I can feel well. —Nathalie W. Herrman Preparing fresh, healthy meals instead of processed food is an act of love toward myself and those I cook for. I live healthfully for myself but also for the ones I love so that they may be empowered to improve their health as well. I'm honest with myself about the reality of what and how I eat. —Nathalie W. Herrman I breathe deeply and fully. I take in the breath of life, and I am nourished. —Louise Hay Clean, pure water is a precious gift, and I drink it abundantly and gratefully. I enjoy being in my body, and I nourish it each day. —Isha Lerner I enjoy hea …
Excerpted from: The Healing Deck, by Amy Zerner and Monte Farber (Chronicle Books, 2003); The Triple Goddess Tarot, by Isha Lerner (Bear and Co., 2002); Moments of Mindfulness, by Thich Nhat Hanh (Parallax Press, 2013); Acorn, by Yoko Ono (Algonquin Books of Chapel Hill, 2013); Daily Enlightenments, by Nathalie W. Herrman (Llewellyn, 2014); I Can Do It: How to Use Affirmations to Change Your Life, by Louise Hay (Hay House, 2004); healyourlife.com, by Louise Hay.