As the days get shorter and cooler, nourish yourself with soup made with love and intention. These tools will help you cook up your best crock of soup yet.
Soup's special magic can be found in its universal nature— its ability to cross borders and reach every culture. Every place you visit, you can find a recipe for soup. From very simple, to medicinal, to extravagant, soup is often imbued with nourishment, healing, and kindness.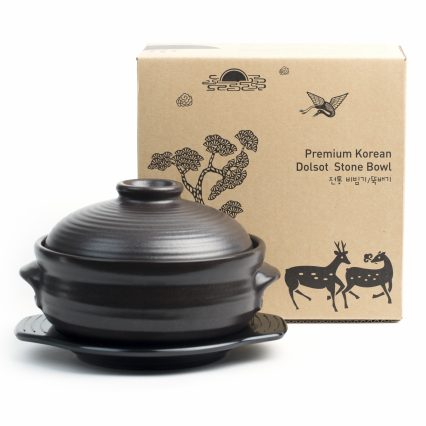 Besotted With Dolsot
Slow, nourishing cooking just got upgraded with this Korean dolsot. Simply soak it in water and use right on your stovetop to make a healthy soup. Because it's made of clay, the bowl retains heat, an effect that keeps the flavor in the pot, rather than evaporating out. One taste and you'll forgo metal pans for good. $47.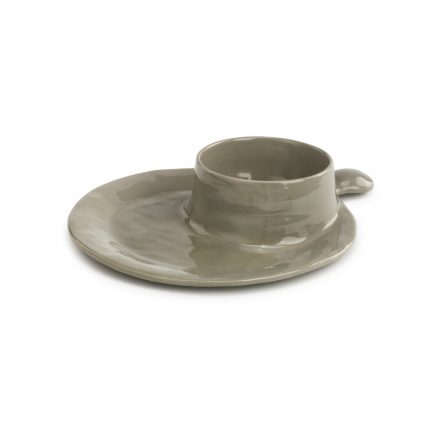 Soup and Sandwich
This clever and artistic stoneware plate-and-bowl combo is beautifully handcrafted. It's easy to use and comes with a rounded handle for support. It's large enough to fit a nice portion of soup, accompanied by salad, sandwich, chips, and spreads. $37.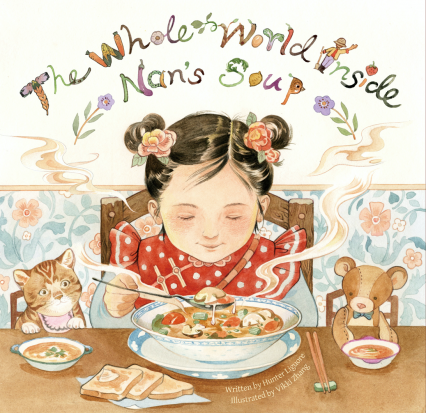 The Whole World
For readers young and old, what better way to share your love of soup and soup making than with a book honoring interconnection between all people. The book celebrates the idea that in order to eat a single bowl of soup, it takes the whole world's contributions. $14.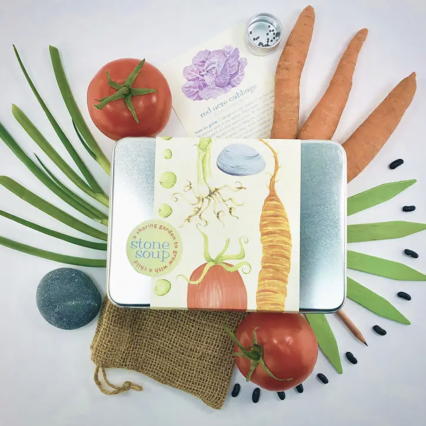 A Stone Soup Garden
Grow your own nourishing soup with this garden kit. It includes seeds for cabbages, carrots, onions, tomatoes, and beans, as well as instructions, garden stakes, a pencil, a magic stone, and a recipe for stone soup. $29.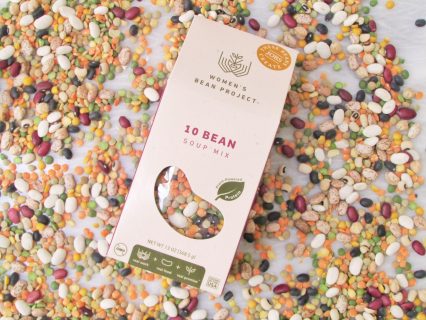 Helping Beans
Sharing a cup of healing soup is made easy with a 10-bean masterpiece mix ($6.25) from Women's Bean Project. This nonprofit empowers women through self-sufficiency through employment. Add gluten-free cornbread mix ($6.95) for a great way to make the hearty soup a complete meal.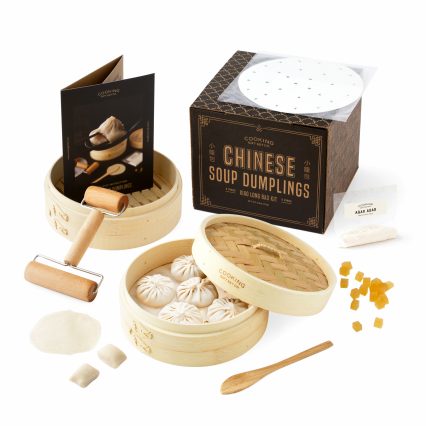 Delicious Dumplings
Make your own Chinese soup dumplings right in your kitchen at home. This set includes a bamboo steamer basket, parchment paper rounds, dumpling dough roller, bamboo spatula, agar-agar powder, and step-by-step instructions to make traditional dumplings. $60.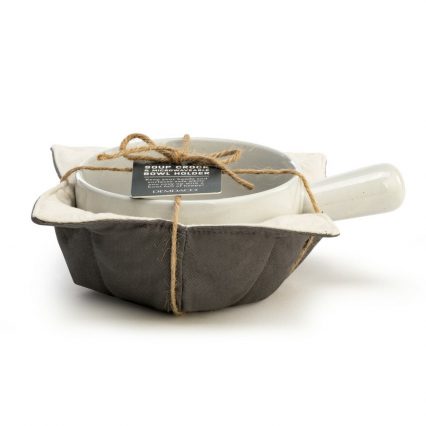 Crock and Cozy
This uniquely crafted crock and cozy is designed to maximize your soup comfort. The hot pad makes it easy to the hold the bowl without burning your hands. It also keeps the soup warm and comes in a variety of designs. $33.