A small way we can get out from feelings of overwhelm and helplessness is by using our dollars to support people, organizations, and values that are important to us.
These gifts were recommended by advocates, activists, and change-makers. A small way we can get out from feelings of overwhelm and helplessness is by using our dollars to support people, organizations, and values that are important to us. These gifts might even return the holidays to what they were really meant for: hope, peace, and love.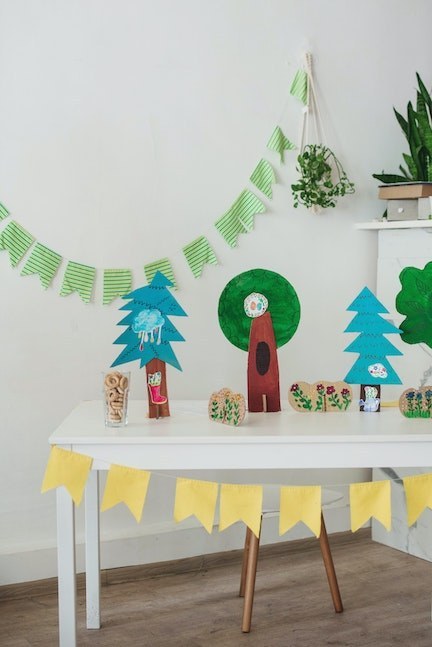 KID CONNECTIONS
Dr. Christopher Willard is a psychologist who specializes in mindfulness. He is the author of Raising Resilience and the children's book Breathing Makes It Better. He says experiences are much better than things: "A gift of a yoga class or lessons of some kind are great for kids because it's longer-lasting and memorable."
Willard suggests buying bonding activities like board games or cooking classes to give kids a chance
to be helpful, acquire skills, or make something they enjoy. Cooking kit subscription services like Kidstir, Little Sous, and Raddish Kids deliver age-appropriate recipes, kitchen tools, and a grocery list.
WELL-TH?
Lupe Camargo is a financial planner and board chair for Arizona Girl Scouts. "One of the things that I always tell my clients and friends and family," she says, "is it's so important to be intentional about where you put your dollars and have alignment with your values." As a gift for friends interested in understanding where their beliefs about money come from, she suggests the book Wired for Wealth by Brad Klontz, Ted Klontz, and Rick Kahler.

SUPPORT DIVERSABILITY
Tiffany Yu, disabled at age 9, started Diversability in 2009. "I'm proud of my disability identity, but calling it Diversability encapsulated how we see disability," says Yu. The holidays are an opportunity, she believes, to "uplift and amplify as many disability voices as possible. When we support these marginalized communities, we support everyone."
A good way to uplift disability voices is to read firsthand stories of people living with disabilities, such as from the collection Disability Visibility, edited by Alice Wong. "When people ask how to be better allies," says Yu, "I tell them to read our content in our words."
You can also be the bearer of empowering words by sending goods from disability-owned businesses, like apparel with empowering messages of "You Matter" and "Be Kind to Yourself" from The Journey of a Brave Woman, or whimsical wooden signs of love and hope from Soulmade Goods
CRAFTIVISTS
While protests often conjure up images of violence, Betsy Greer, who is credited with coining the term Craftivism, believes there is another way. To inform others about the movement, she recommends Marjorie Agosin's Tapestries of Hope, Threads of Love, a book about the arpilleristas in Chile, who "protested the disappearance of loved ones during the reign of Augusto Pinochet. It's a testament to how the act of making is embedded with strength, perseverance, love, and memory."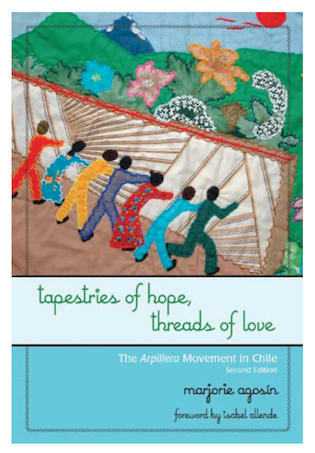 Mostly women, the arpilleristas created brightly colored portraits stitched onto sacking to commemorate victims of the government and to create a record of government violence.
To introduce a loved one to ways that crafts are being used to create change in the world, consider a subscription to Garland magazine. Greer also says that handmade desert weaves from Australia or baba baskets from Ghana make wonderful gifts.

READ BLACK AUTHORS
Glennon Doyle, an author and activist and the founder of Together Rising, says, "I can't imagine a more important gift to ourselves, to the people we love, and to the world during this holiday season than taking the time to unlearn and learn from Black authors."
Doyle's holiday gift list includes Just Mercy by Bryan Stevenson, which Doyle says "affected me more deeply than anything I've read in the past decade. It broke my heart, widened my perspective, and deepened my conviction. Bryan Stevenson and his colleagues at the Equal Justice Initiative are American heroes."
She also recommends these memoirs: Wow, No Thank You by Samantha Irby, More Myself by Alicia Keys, which Doyle describes as "a shining example of confident living," and I'm Still Here by Austin Channing Brown, a book Doyle says is about "how one woman can change the world by telling the truth about her life and her country with unflinching, relentless courage."
HELP WITH GRIEF
We're all experiencing the little and big grief of this new world. Sharon Peterson, a spiritual counselor and keynote speaker for this fall's Healing Takes Time virtual retreat, says that what helped her cope with the unexpected death of her husband was Joyce Rupp's Little Pieces of Light.
"The metaphor she used was to compare grief to those rubber shades teachers used to pull down so movies could be shown. It made the room dark, yes, but there were always tiny pinpricks of light."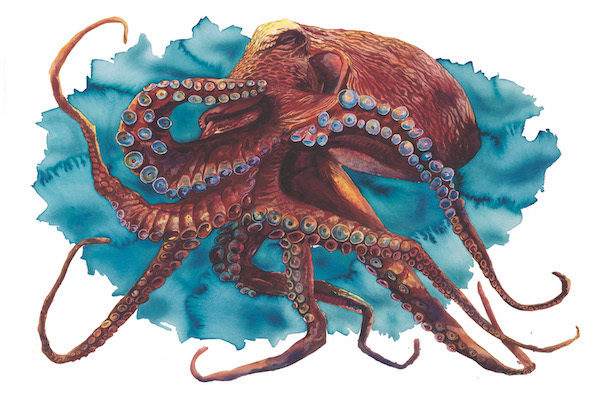 FROM THE LIBRARY LADY ...
Kirsten Gallagher is the creator of Children's Library Lady, a website devoted to connecting teachers and children's books. To spark conversation with the kids in your life, she recommends nonfiction picture books Wangari Maathai: The Woman Who Planted Millions of Trees by Franck Prévot, the true tale of a Noble Peace Prize winner who started a movement to prevent deforestation; The Youngest Marcher: The Story of Audrey Faye Hendricks, a Young Civil Rights Activist by Cynthia Levinson; and Dreamers by Yuyi Morales, about the author's tale of emigration from Mexico to the United States.
ERACISM REMINDER
For just $2, a wall calendar from the Equal Justice Initiative (EJI) offers a daily reminder of why race still matters. "This gift gives people the chance to do critical reflection on how current practices are rooted in racial injustice," says generation Z gender and racial justice activist Haleema Bharoocha.
Many of us are searching for the right words to have the right conversations. An antiracism workshop or one-on-one coaching session by Pa Ousman Consulting, according to Bharoocha, "offers great skills and tools for people who want to engage in the process of becoming antiracist. The trainings and coaching help build racial competence."
STYLE AND SUBSTANCE
Marci Zaroff coined the word eco-fashion and is the founder and CEO of Ecofashion Corp. She is the author of ECORenaissance, which is full of tips and resources for combining style and sustainability. She recommends organic beauty brands EO and Beauty Counter, and food delivery service Thrive Market.