It's Pride Week! Here are some ways to connect with and celebrate the LGBTQ+ community.
Due to the pandemic, many of this year's Pride celebrations have had to be re-imagined. But the good news is, there are plenty of online events celebrating LGBTQ+ identity and civil rights movements past and present. Whether you want to do a yoga class, listen to a museum curator, sip some wine, or take a neighborhood tour, here are ways to celebrate Pride—all safely from the comfort of home.
Curating with Pride
When: June 21st, 2020
Where: Online via Zoom from The GLBT Historical Society
Curators from three pride related exhibitions "Performance, Protest & Politics: The Art of Gilbert Baker," "50 Years of Pride," and "Labor of Love: The Birth of San Francisco Pride, 1970–1980" will discuss their works and the themes they selected along with a detailed discussion on the history and future of Pride.
Wine Class: Pride is Queer
When: June 21st

Where Online via Zoom from Rebel Rebel Wine Bar
Grab a glass! This wine class will highlight wines from queer producers and allies along while having a conversation on how winemaking relates to queerness.
LGBTQ+ Health and Wellness Evening
When: June 22nd
Where: Online from EAG innovation
This event will focus on health and wellbeing issues among the LGBTQ+ community along with providing tools and resources to create an inclusive community.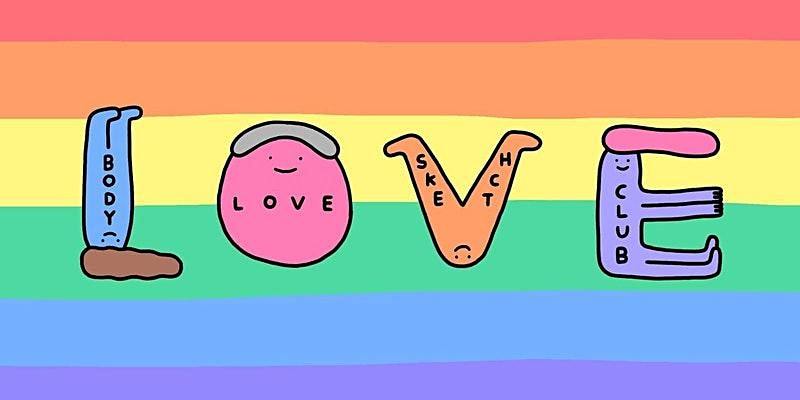 Body Love Sketch Club - Pride Edition!
When: June 23rd
Where: Online via Zoom from Body Love Sketch Club
This is a life drawing workshop like no other. Celebrate pride by celebrating queer bodies of all shapes and sizes. All bodies, artistic abilities, and confidence levels are welcome. Donations are recommended as 30% of profits will go to Mermaids, a charity that supports transgender and gender diverse youth.

2020 NYC Pride Savor Pride
When: June 22nd to 25th
Where: Online from NYC Pride and Gods Love We Deliver
NYC Pride has partnered with God's Love We Deliver, a non-sectarian organization that delivers meals to individuals living with serious or chronic illness. They will be hosting a week of cooking demonstrations with featured chefs, a full itinerary can be found here.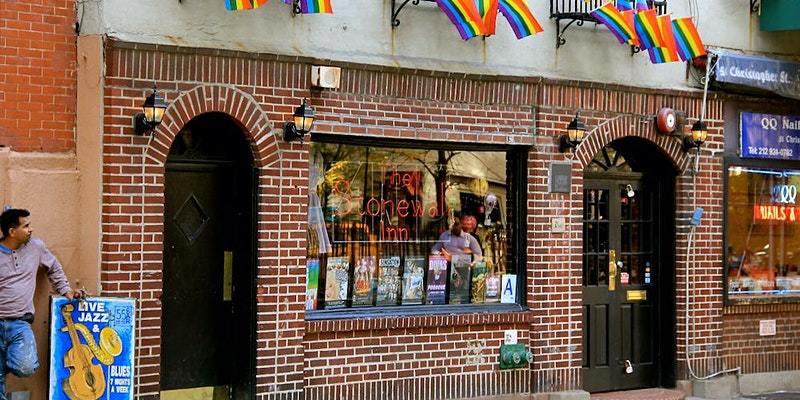 The Gay Pride Tour of LGBT History in Greenwich Village

When: June 23rd
Where: Online from NYC LGBT Historic Sites Project
Celebrate Pride by seeing the historical landmarks that paved the way to civil rights for the LGBTQ+ community. Learn about the epicenter of LGBTQ+ life along with learning its impact on American culture.
Hide/Seek: Portraits for LGBTQ+ Pride Month
When: Tuesday, June 23rd
Where: Online via Zoom from The Smithsonian
This free event will be a discussion of the exhibition "Hide/Seek: Difference and Desire in American Portraiture" (2010). That milestone exhibition took on the issue of LGBTQ+ subjectivity in portraiture. This discussion will talk about this exhibit's history, how it came into existence, and the legacy it left behind.
PRIDE Poses
When: June 24th

Where: Online from Brookings PRIDE
Come join this yogic approach to Pride and do some yoga with others in the LGBTQ+ community. All ages and abilities are welcome; this event is free but donations are encouraged.
Intersections of Pride: a celebration of living our truths out loud
When: June 25th

Where: Online from Setu and Black Mat Yoga
Come together for Pride to discuss the intersections of identities and hear directly from individuals who work in social organizations pushing for reform. This event is to raise money for the Ali Forney Center, an organization dedicated to serving homeless LGBTQ+ youth in New York City.

Happy Flower Hour - PRIDE!
When: June 26th

Where: Online/at-home work-along via Zoom with Twinbrook Floral Design And Metro Flower Market
If you are in the DC area, sign up in advance for this workshop ($85-$99), which includes a floral delivery the morning of. You will design a collection of vibrant blooms while also honoring the important work done by LGBTQ+ activists.