Music Is My Salvation
Sacred Singer Jai Uttal Releases Guitar Songs During Pandemic.
"There are very extreme opposites in response to this pandemic, which, in a sense, are in all of us. I'm just hoping that the positive, compassionate response is the one that sings out the loudest." —Jai Uttal
"Without music, I don't know what I would do! Sometimes when I'm feeling anxious and very uptight, my wife, Nubia, will come over and just put an instrument in my hand. (laughs) As soon as I start strumming it, I feel better—And so does she." —Jai Uttal on healing through music during pandemic
Jai Uttal has made notable contributions to the world music for 30 years, beginning with his 1990 debut album, Footprints, with trumpet revolutionary Don Cherry and Indian vocalist Lakshmi Shankar. Uttal is currently livestreaming concerts twice a week from his home (Live From the Living Room Temple) and has just released a new album of Indian raga-style guitar pieces titled Gauri's Lullaby: Music for Healing and Other Joys. The sacred singer and multi-instrumentalist originally gifted these exquisite guitar pieces to his wife, Nubia, as birthday presents, and the two recently decided to release the tunes to the public for peace and harmony.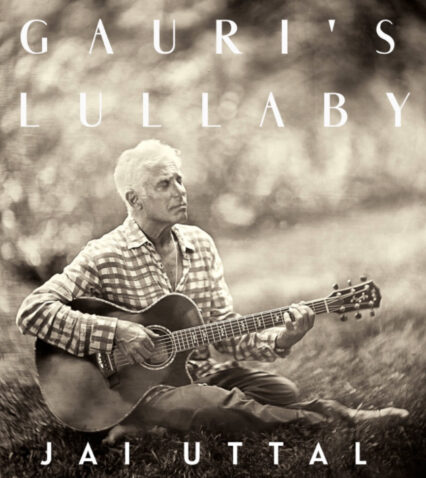 Gauri's Lullaby
"About seven years ago, I started giving Nubia birthday gifts of this music. She's been a yoga teacher for many years, even in Brazil. I wanted to give her some unique music to play during her yoga classes," Uttal told S&H. "People ask her, 'What's that music? Can I get a copy?' And Nubia tells them, 'You can't. This is my personal Jai music library!' Anyway, time passed and this pandemic came, and I saw my own anxiety levels—which are usually pretty high anyway—begin to go superhigh. I also sensed global anxiety was in the red zone. Nubia said to me, 'Why don't we release the Gauri songs?' I said, 'But those are yours.' And she replied, 'But people really need that soothing music.'"
Uttal first heard Indian music when he was 17, at a concert by Ali Akbar Khan, whom he later studied with for many years. "Even though I'm not doing classical Indian music now, the appreciation of drone and melody that comes with the study of ragas is still a big part of my musical life," Uttal explains. "With some electronics, I'll record a drone and play a raga on my guitar over the drone. It's for my own inner peace and healing."
"This music on Gauri's Lullaby has no beats. It's completely slow-breath pace," says Uttal "We mastered the songs and released it as an album on May 8th. The response has been beautiful. It's brought so much peace to my anxious mind and heart. Sometimes I laugh because I should be listening to that, too! I need that peace and soothing as much as anybody else does!"
Mindful Meditation
In 1971, Uttal met Neem Karoli Baba (Maharajji) in India, and his life and music took a profoundly new spiritual and musical direction into Bhakti (devotional) yoga. Since then, Uttal has traveled the world leading kirtan chanting sessions. He's scheduled to lead an online chanting and meditation workshop June 6 with Debra Chamberlin-Taylor through Spirit Rock Meditation Center in Woodacre, California.
Music & Mantra
"My connection to Maharajji—and the repetition of the mantra I learned while I was with him—has been my anchor for the last 50 years. Playing mantra music and sharing it over this pandemic time has kept me from pulling my hair out completely!" Uttal declares. "The tendency of my own spirit, when I get anxious, is to shut down. Whereas, when I have an instrument in my hand and I begin to softly sing, those closing-in walls open up almost immediately. It's my salvation.
Without music, I don't know what I'd do! Sometimes, when I'm feeling anxious and very uptight, Nubia will come over and just put an instrument in my hand." Uttal says, laughing heartfully. "As soon as I start strumming it, I feel better—and so does she."
Mother Nature Speaking
Now 68 years old and father of a teenage boy, Uttal is pondering the present and the future with the rest of the world: "Sometimes I see this virus as being a devastating and scary thing. Other times, I can see the coronavirus as the divine mother. Corona sounds so much like Karuna, which means compassion. I sometimes will call it karuna amma, the mother of compassion. She's putting us all into a temporary timeout while she cleanses the world. One of the amazing things is to go for a walk and see just how clean the air is, and how bright the colors are, in a way that it wasn't before. This virus is a planetary cleanse. This is not to take away from the agony of so many people dying and so much suffering, but, sometimes, I'm able to feel it as benevolent. That might sound crazy. Nonetheless, with so much industry, air travel and driving halted, I think it's like, 'Okay, humanity. You're not going to give me a break? Well, I'm just going to make you give me a break.' That's Mother Nature speaking."
Up Is Down and Down Is Up
"This is a complete transformation," Uttal senses. "First of all, we don't know if it's going to end. Second of all, assuming it does end, we don't know what the world is going to be like. We're at a major juncture where the global consciousness can turn toward more inclusiveness and awareness of the environment. And more connectedness. Or, as soon as this thing lifts, everyone can just continue burning down the forests, tearing down the mountains, and carrying guns. It could go either way in a very extreme way." Uttal adds: "I feel completely disoriented. Up is down and down is up; it's crazy-making!"
"How much caring and compassion can we reach into our heart and pull out and give to the people around us?" asks Uttal "There are very extreme opposites in response to this pandemic, which, in a sense, are in all of us. I'm just hoping that the positive, compassionate response is the one that sings out the loudest."
Inner Harmony
"We have to stay in the moment and go back to our practices for inner harmony," offers Uttal. "The fact is, we never know what the future is going to bring. But, during this pandemic now, that sense is seriously exacerbated. We have no idea what's going to happen. Every day I read the paper and there's a new conclusive answer to what's coming next. So, living in the moment in a very compassionate way is what we're called to do."
"It's mystical. It brings me back to the feeling of the divine mother putting the human race on a timeout," reflects Uttal. "It's a huge event. This will be historically relevant and remembered forever and ever as being a huge transformational moment for the human race."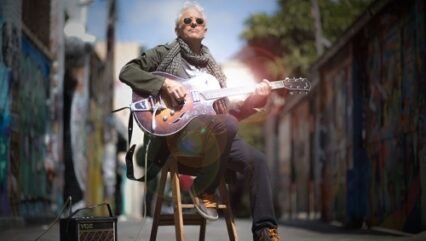 Inner Harmony
"We have to stay in the moment and go back to our practices for inner harmony," offers Uttal. "The fact is, we never know what the future is going to bring. But, during this pandemic now, that sense is seriously exacerbated. We have no idea what's going to happen. Every day I read the paper and there's a new conclusive answer to what's coming next. So, living in the moment in a very compassionate way is what we're called to do."
"It's mystical. It brings me back to the feeling of the divine mother putting the human race on a timeout," reflects Uttal. "It's a huge event. This will be historically relevant and remembered forever and ever as being a huge transformational moment for the human race."