The Brainbow Blueprint for Mental Health
Want less anxiety? Dr. Leslie Korn gives advice for eating consciously to serve our brain, body, and mind.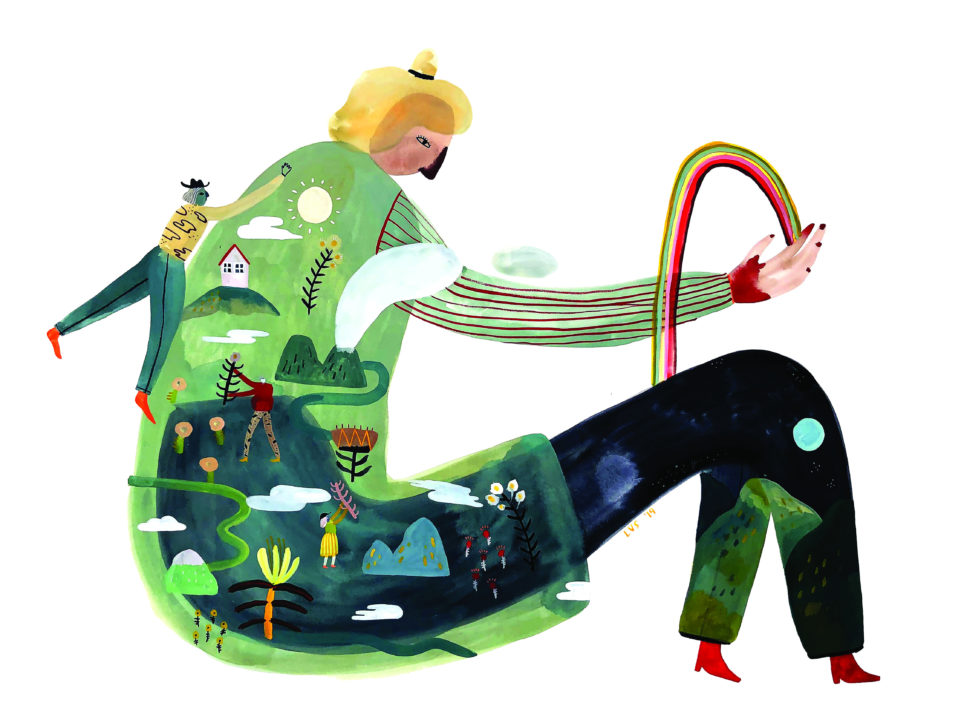 Lindsay Stripling
There's a saying that asking people to change their diet is like asking them to change their religion. What we eat and how we eat might be our most personal choices.
What if I told you that changing your diet has the potential to help with anxiety, depression, stress, and even panicky feelings. Diet, in fact, is the most neglected aspect of mental health. Identifying specific foods and herbs that work for your body and mind is key to sustaining a balanced mood and upbeat attitude, even in the face of stress. There is no one right diet for everyone. Some people are natural carnivores, some are natural veg- etarians, and some can be in between. Consider the Inuit of the northern climes, whose bodies and minds have evolved with a diet that is high in fat, moderate in protein, and contains only a few carbohydrates. By contrast, the original peoples of Mexico, Africa, or India benefited from tropical, warm regions that had an abundance of fruits, legumes, and lean animal proteins to fuel their mind-body engines. Nature provides herbs and foods that emerge where we live according to the conditions of climate and soil and the gifts of the winds and birds. As a rule, nature provides more animal fat and protein in colder climates and more carbohy- drates in warmer climates …