Cauliflower packs a serious nutritional punch and, if you're looking for a gluten-free, low-carb staple, is versatile enough to become a behind-the-scenes star of your kitchen.
Somewhere around 2008 cauliflower went from being the lonely veggie left on the crudite platter to exploding on the culinary scene. Due to cauliflower's texture, mild flavor, and ability to absorb and highlight whatever you add to it, this cruciferous vegetable is maintaining its place as a staple in many kitchens.
The nutritional facts have not changed: The high fiber and water content feed healthy bacteria in the gut; the rich antioxidants, especially sulforaphane, help to protect the body from certain cancers, heart disease, and diabetes; and the high vitamin content places this often overlooked vegetable firmly in the superfood category.
Whether mashed, riced, or transformed into pizza crust, cauliflower's adaptable nature has made it a go-to ingredient for people who want or need to eat less carbs or be gluten-free but still want whole foods to be the stars of their meals. Lindsay Grimes Freedman, founder of the blog The Toasted Pine Nut and author of Cauliiflower Power, writes about how she came to embrace this historically undervalued veggie.
"Cauliflower became a staple in my kitchen in 2011 when my husband was diagnosed with type 1 diabetes. Lamenting the days of care-free eating, I began looking for low-glycemic alternatives for some of his favorite foods."

Her book includes a wide variety of recipes, from Chocolate Mousse to Waffled Hash Browns, Pizza Crust to Poppers. Grimes shared three of her delicious creations with S&H, and every one is worth a try.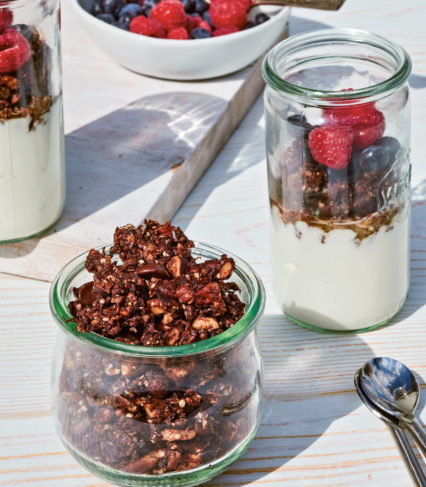 Double-chocolate oat-free granola may sound decadent, but it's a nutrient-dense way to start your day. Hemp hearts are a slightly nutty-tasting, plant-based protein that are nicely balanced with the flax seeds, which give you a good dose of fiber and omega-3 fatty acids.
Get the recipe for Double Chocolate Granola Parfait.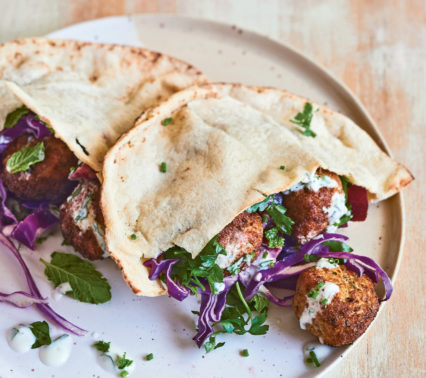 Falafel can be a canvas for many flavors. But this recipe is not just about adding new flavors to falafel. Instead, the traditional chickpeas are replaced with cooked cauliflower florets. For lunch, have this falafel on top of a salad with some roasted sweet potatoes, beets, and toasted nuts.
Get the recipe for Cauliflower Falafel.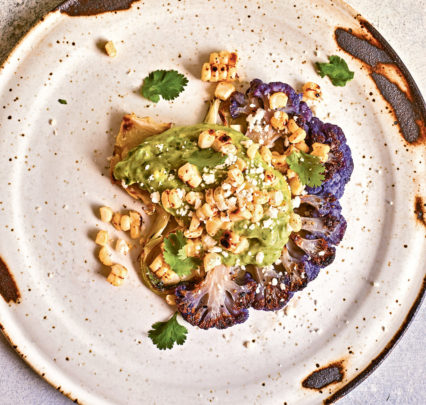 Cauliflower steaks allow you to load on the sauce and toppings in a way that traditional florets can't. This avocado and cilantro sauce with cotija cheese is light and summery, but you could change the toppings with the seasons.
Get the recipe for Grilled Cauliflower Steaks with Avocado-Cilantro Sauce.