The surge of energy (and emotions) around the year-end holidays has waned, yet winter's short days and long nights are still here. Surround yourself with sunlight—literal and figurative—to keep the blues at bay and warm body and soul until the equinox.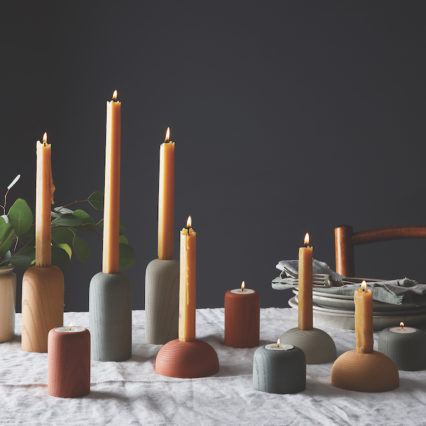 Beelightful
If you tend to stay in during the winter, try outfitting your table or hearth with handcrafted candles and accessories from Food52. Wood-grain candleholders made from cast concrete are a convincing illusion; pair with long natural tapers or tea lights (or both) and brighten any setting or altar. Beeswax pillars are dramatic and sculptural. Array four together in a fireplace for a clean, slow-burning blaze. Recycle your worn-out matchboxes and nestle strike-anywhere matches in an elegant ceramic match striker. Candelholders $52-$60; beeswax candles $95; matches $38-$48. food52.com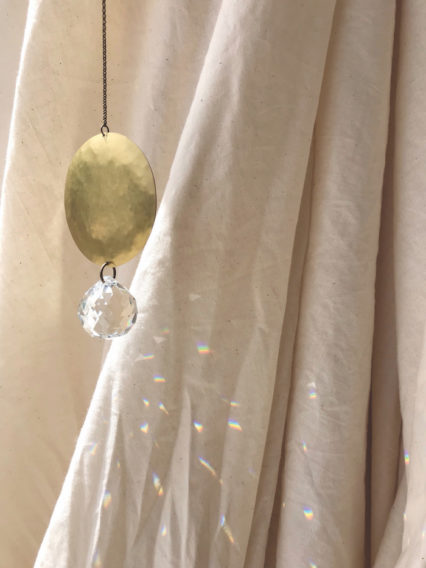 Scattered Sun
Metal artist Sarah Perez incorporates hammered brass, prisms, and even driftwood into kinetic sculpture, wall hangings, and sun catchers. Hang one of her creations in a window to scatter the midwinter sunlight, bringing magic to a cozy room. From $48. electricsuncreatives.com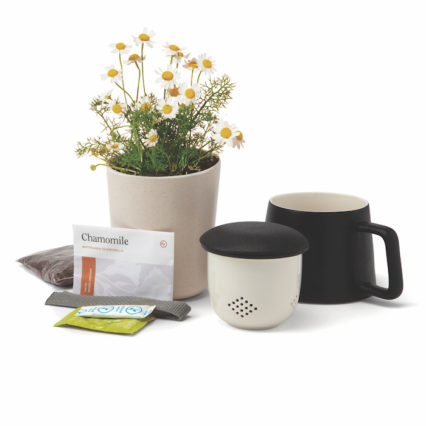 Tealightful
If your spirit is craving greenery, all you need is a sunny windowsill or a sliver of countertop to get a fix. Sarah Burrows and Nick Behr created a line of stylish small-space indoor gardening products, perfect for midwinter's dearth of light. With this clever Self-Care Chamomile Tea Set, you can grow your own soothing chamomile flowers, harvest them, steep them, then sip from a ceramic mug. Affix a Hang Anywhere grow lamp under a shelf or cabinet to give your indoor tea garden a boost. $50 for the tea; $99 for the light. uncommongoods.com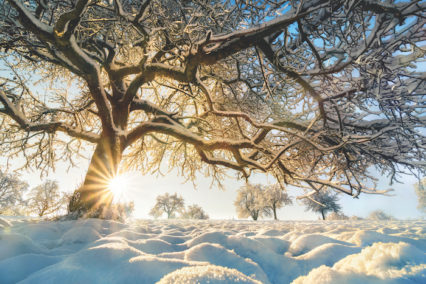 Wheel of the Year: Imbolc
In the pagan calendar, Imbolc falls on February 1, halfway between the winter solstice and the spring equinox. This ancient holiday celebrates the shifting of the season and the peaking of fertility, the start of the agricultural year, and the waning of winter (and return of the light). No matter your spiritual practice, celebrate by lighting candles in your home, hunting for signs of spring, or offering an extra sun salutation from your yoga mat.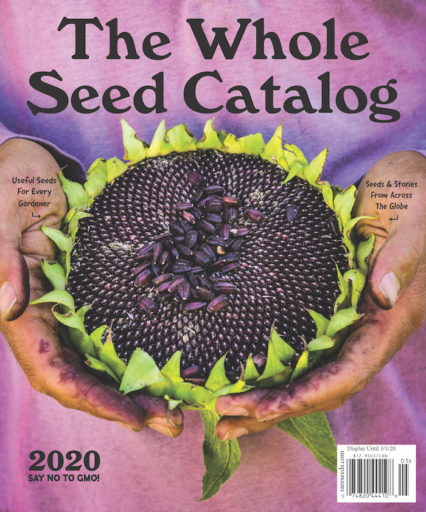 See Seeds
Warm spring days may seem a world away, but now is the time to order seed catalogs to plan your garden. Choose heirloom, open-pollinated, and non-GMO seeds to encourage biodiversity and healthier ecosystems all around. Order directly from family-owned companies such as Baker Creek; its customer service team can offer advice on what to plant. Don't have a garden? Baker Creek's catalog (above) reads like the most enticing, flavorful farmers market menu you could conjure. $12.95. rareseeds.com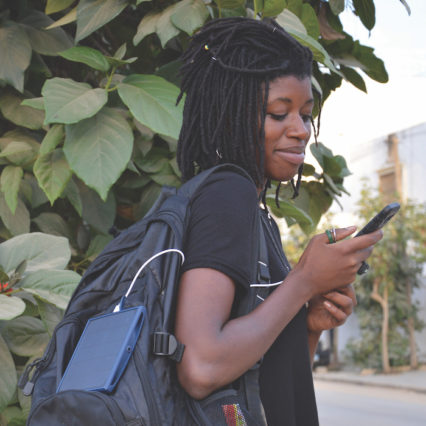 Pocket Power
Solar energy is hot these days, and you can harness the sun's energy on a small scale to illuminate your workspace, charge your devices, or guarantee light in a power outage. This Little Sun Solar Charger gives back in other ways, too; the design team/creators of Olafur Eliasson and Frederik Ottesen distribute solar chargers to impoverished communities without affordable electricity. $79. uncommongoods.com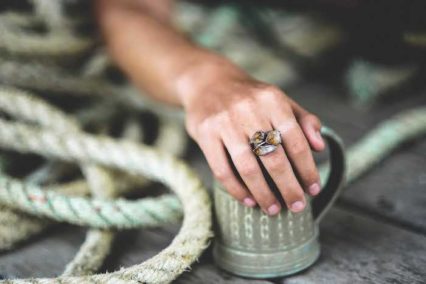 Wearable Brightness
Artist Jessica Kramer designs and crafts her raw mineral jewelry on the windswept coast of Martha's Vineyard, and each piece feels hewn from the land itself. Silver and citrine evoke a radiant summer day. There's something for just about anyone in her abundant collection of power jewelry. From $48. hawkhouse.net