The Healing Magic of Forest Bathing
Once a month is enough to sustain higher levels of immunity, and the intention of healing magnifies the effects.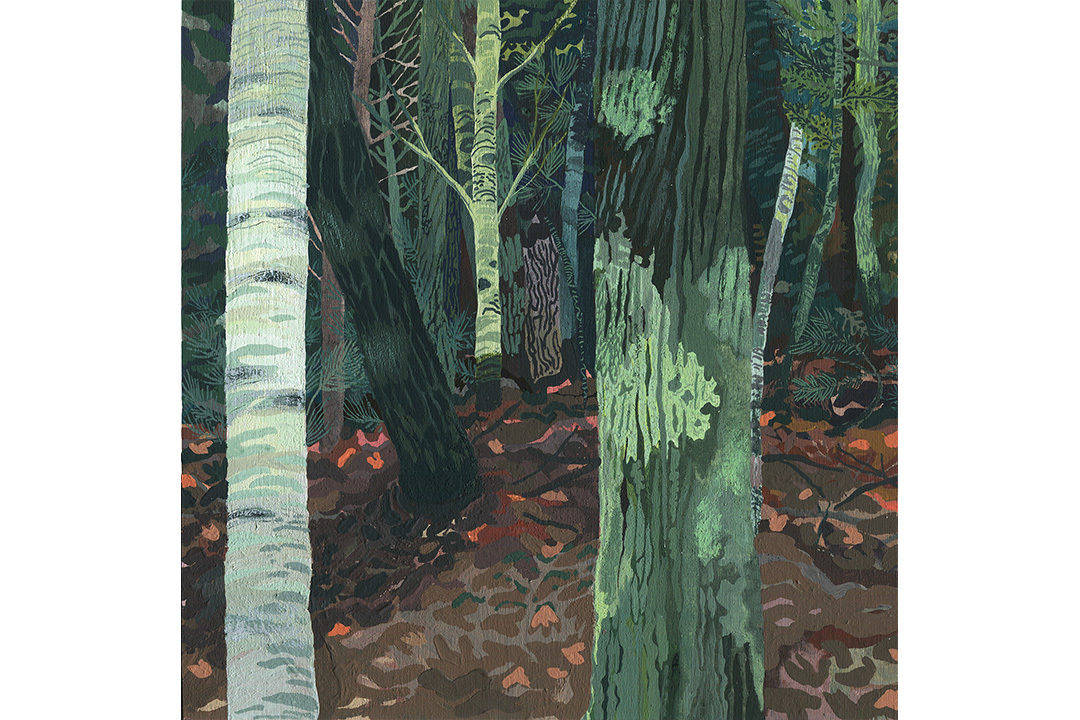 Spring Lichen, New Hampshire Woods by Michelle Morin
It takes little effort to reap the benefits of being in nature. In modern life, we visit the doctor when we're sick and get medication to heal some specific ailment. Nature works differently. Instead of healing a specific ailment, connection to nature increases our general sense of well-being and bolsters our immunity, so we're not as susceptible to getting sick. …
Reprinted with permission from The Healing Magic of Forest Bathing, by Julia Plevin, copyright 2019. Published by Ten Speed Press, a division of Penguin Random House LLC.