Showing Up for What Is
The contemplative life of women mystics.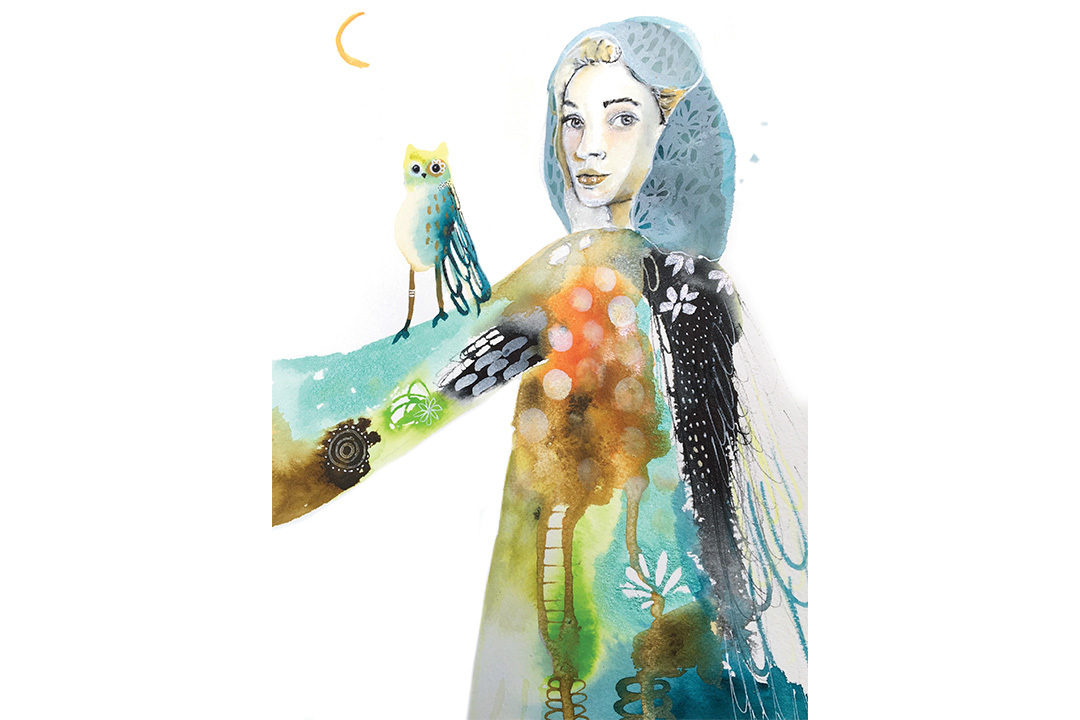 My Worlds of Secret by Wisdom Tracy Verdugo
For women mystics, contemplative life is not so much a matter of transcending the illusions of mundane existence or attaining states of perfect equanimity as it is about becoming as fully present as possible to the realities of the human experience. In showing up for what is, no matter how pedestrian or tedious, how aggravating or shameful, the what is begins to reveal itself as imbued with holiness. How do we make space in our lives for this kind of sacred seeing? It doesn't hurt to engage in some kind of disciplined practice, such as meditation or prayer. Silent sitting becomes a magic carpet that rescues us from identifying with every neurotic thought that pops into our minds and every emotional distraction that threatens to abduct us. When we purposely build periods of reverence or stillness into our days, we practice gazing through the eyes of love, and we get better and better at seeing love everywhere we look. Your practice may take the shape of 20 minutes a day on a cushion or aimless solitary walks on the beach. It can look like kneeling in a church or a mosque or simply like following the flo …
Excerpted from Wild Mercy: Living the Fire and Tender Wisdom of the Women Mystics, by Mirabai Starr. Copyright 2019 by Mirabai Starr. To be published by Sounds True in April 2019.