If You Want To... Immerse Yourself In Another Culture
Journeys That Are Truly Transformational
"We want to encourage women to travel and learn," says Phyllis Stoller, founder of The Women's Travel Group, an award-winning company lauded for its outreach to solo female travelers. For nearly three decades, Stoller has organized fairly priced small group tours to faraway destinations that include Albania, Ethiopia, Iran, and Namibia—with the goal of helping women appreciate the nuances of a society and a country. Upcoming trips that will leave you with a new perspective include visits to Croatia, Egypt, India, Iran, Madagascar, and Sri Lanka. thewomenstravelgroup.com
Lauren Bates, the founder of Wild Terrain, a new travel company that also specializes in small group trips for women, launched the company to offer a creative space to connect women from around the world in culturally rich destinations, while supporting local female entrepreneurs and female-owned and -operated businesses. Upcoming group trips are planned for Mexico City, and a sample itinerary looks like this: Stay at beautiful, women-owned hotels, such as the design-forward Ignacia Guest House in the heart of the bustling Colonia Roma neighborhood; indulge in a private pop-up dinner curated by Chef Norma Listman of Masala y Maíz, where she shares her experience as a female business owner in Mexico; enjoy a private, textile-shopping experience led by the women behind textile company Colorindio; and eat your way through the street-food scene on a customized food crawl with Rocio of Eat Like a Local, visiting all her favorite female-run food stalls and restaurants; and explore Frida Kahlo's Casa Azul on a private tour led by a female art historian. wildterrains.com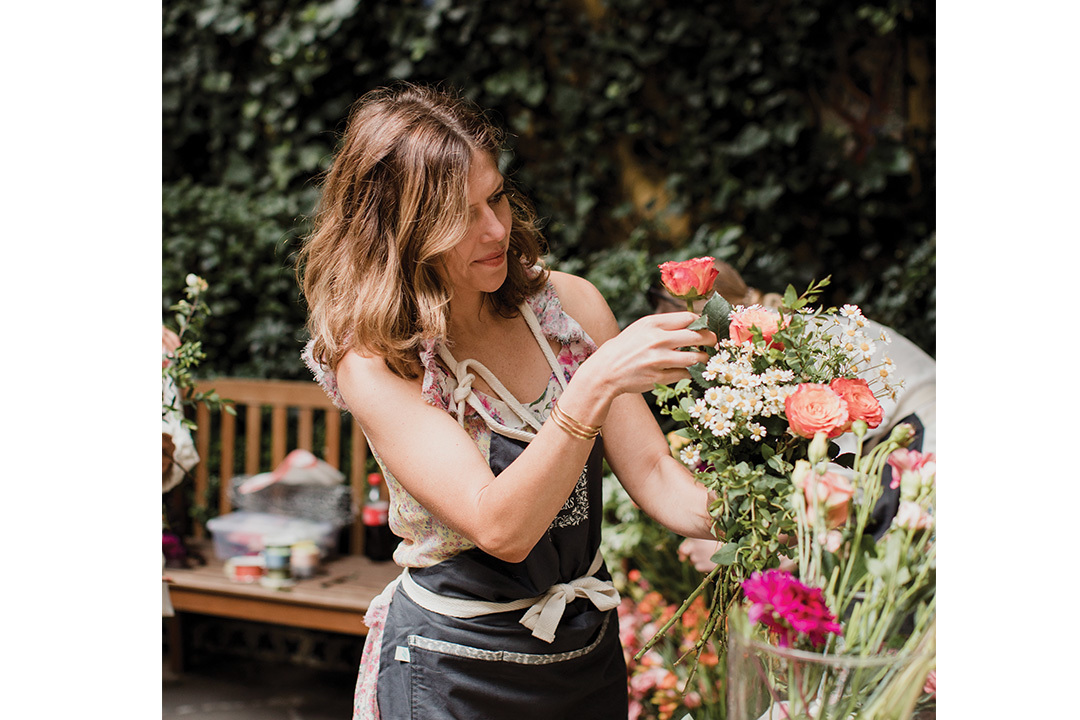 Wild Terrain
Yoga devotees who are looking for discovery and exploration will appreciate the new retreats from Sunny Side Up, the first outfitter focused on wellness retreats in Morocco. Founded by wellness enthusiast and certified yoga teacher Nisma Benani and culture enthusiast Charaf El Mansouri, the trips are based on a curated immersion into Moroccan culture—be that a boutique jazz festival in Tangiers or an artist-led graffiti workshop in Marrakech. The trips showcase the vibrant life and cultural fabric of the country and also allow participants to deepen and strengthen their yoga practice and disciplines. Upcoming retreats include Yin & Mandala with Eirian Collinge (Marrakech) and Yoga & Meditation with Michael James Wong (Atlas Mountains). sunnysideup.travel
How would you like to learn Arctic survival skills in Sweden, or travel to the world's northernmost distillery to learn about Viking and Norwegian drinking customs? These are just two programs from Off the Map Travel—a team of travel experts who work with experiences and destinations that allow you to explore hidden wonders of the world. "Our travel designers hand-pick the adventures we put together," says founder Jonny Cooper. "They have personally explored each experience and understand how different travelers fit into the programs. The experiences are designed around the traveler to offer them the most authentic experiences of the areas that are visited." Other Off the Map Travel trips include: The Snow Sauna and Snow Hotel Holiday; Northern Lights Ice Floating; and the Aurora Wilderness Camp. offthemap.travel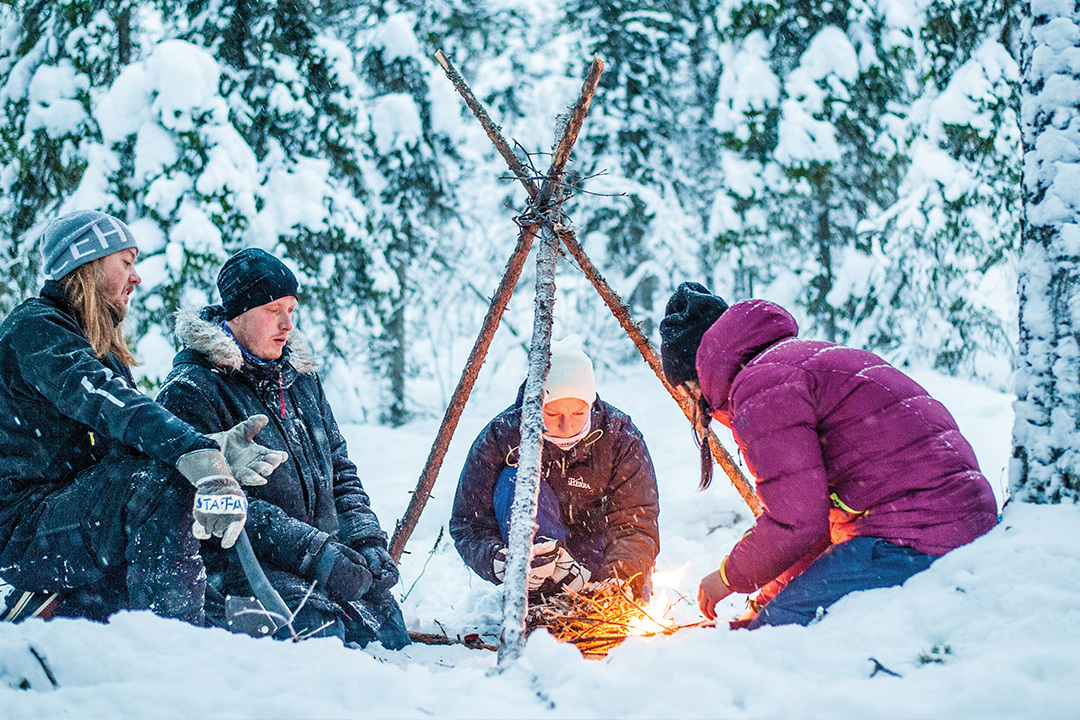 Off The Map Travel
If you've always wanted to trek the Inca Trail, check out the tours from Alpaca Expeditions. This "100 percent Peruvian company" offers traditional and alternative treks to Machu Picchu—from classic multiday treks with camping to one-day or overnight train trips from Cusco to Machu Picchu, minus the hiking. Alternative routes include the four-days-and-nights Salkantay Trek, offering spectacular hiking into the Andes Cloud Forest, back down into the jungle, and culminating in the wondrous Inca Ruins. The Lares Trek offers cultural interaction with villages along the way, soaks in hot springs, and breathtaking scenery. alpacaexpeditions.com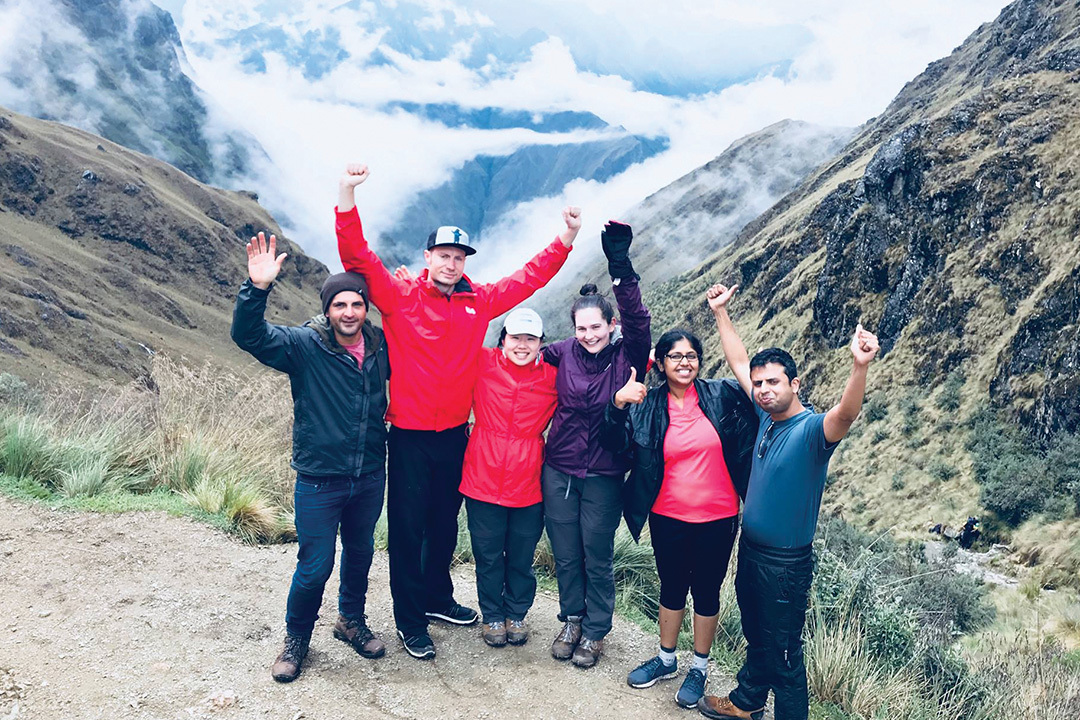 Alpaca Expeditions
Soak to your heart's content and soak up traditional Japanese tradition and culture in Kinosaki, one of the best onsen towns in Japan. Home to seven public hot spring bathhouses that are considered to be sacred, therapeutic, and healing, Kinosaki is located along a willow-lined river and surrounded by picturesque mountains in northern Hyogo Prefecture, on the coast of the Sea of Japan. An overnight stay at one of the town's traditional ryokan will get you a free pass to all seven onsen, a light kimono, and wooden clogs—making it all the easier to onsen hop. visitkinosaki.com
Unspoiled beaches, a thousand acres of protected tropical dry forest, and a car-free beach town make Las Catalinas, located in Guanacaste, an idyllic Costa Rican retreat. This conscious community is a work in progress inspired by New Urbanist philosophy. As of this writing, work has started on an 80-bed youth hostel. There's lots to keep one busy here, including kayaking, surfing, snorkeling, hiking, biking, and yoga, for starters. "The real goal here is harmony," says Sara Bega, town architect. And it is evident in every nook and turn. lascatalinascr.com
Embrace Other Cultures & Travel Responsibly
14 practical tips from the Center for Responsible Travel (CREST), a nonprofit focused on sustainable tourism
1. Check if the travel companies you are considering have achieved recognition in leading responsible travel competitions, such as World Travel & Tourism Council's Tourism for Tomorrow Awards and World Responsible Tourism Awards (responsbiletravel.com).
2. Ask about the environmental policies and practices of hotels and tour operators you're considering.
3. Find out if the tour operator or hotel supports any local conservation or community-development projects (see CREST's travelersphilanthropy.org).
4. Eat in locally owned restaurants and stay in locally owned lodges, hotels, and B&B's.
5. Buy locally made handicrafts and products.
6. Never buy crafts or products made from protected or endangered animals.
7. Hire local guides, and make sure they are licensed and live locally.
8. Pay the fair price—don't engage in overly aggressive bargaining.
9. Before entering sacred places, homes, and private land, ask for permission.
10. Always ask for permission before taking photos of individuals.
11. Dress appropriately for local customs.
12. Take the time to learn some words and phrases in the local language.
13. Refrain from taking seashells, coral, or other natural objects.
14. Use limited resources wisely, such as water, fuel, and electricity.