Why Share Your Pain
In hiding what I'd lived through and thinking that it was not a big deal, I was creating a differentiation between "us" and "them" that allowed me to stay separate from the very women I was serving.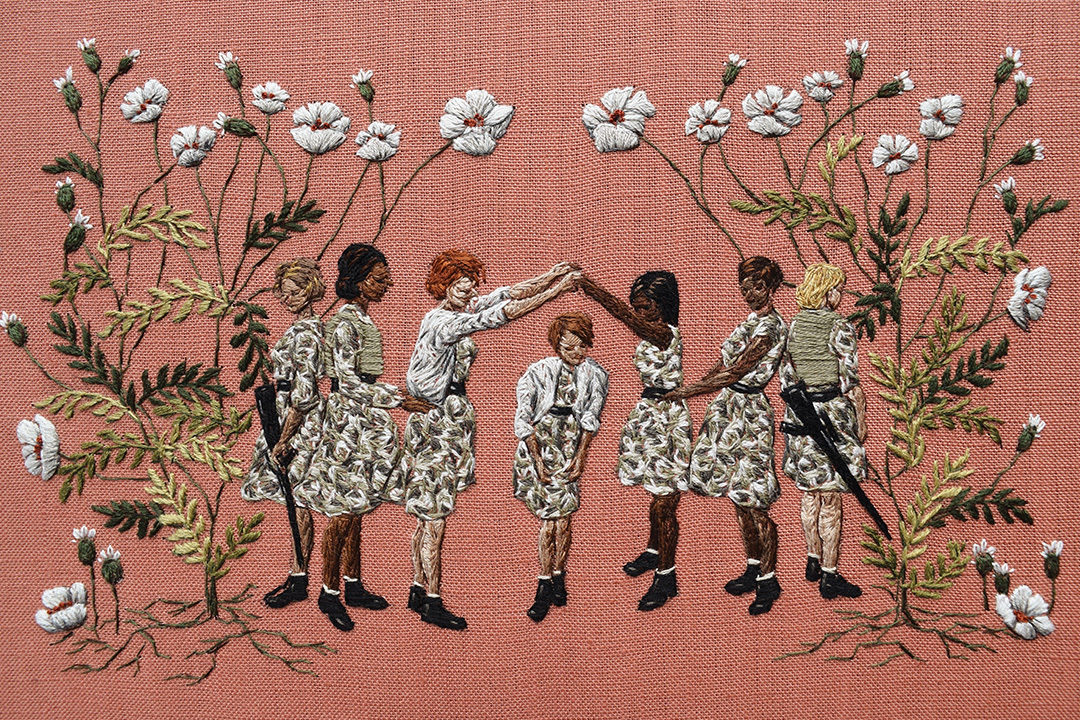 Though Poppies Grow by Michelle Kingdom
If we all speak our truth, no matter how heavy or how trivial our stories seem, then together we can light the way toward a new future and a new story, one that is no longer based on silence and shame.
—ZAINAB SALBI Freedom Is an Inside Job, by Zainab Salbi.
We all have a story, no matter who we are or where we come from. The story of our lives tells of our goodness and our suffering, our privilege and our complicity, our light and our shadow, and much more. It has its own particular melody and harmony, rhythm and cadence. Most of us hide the full story of our lives and tell only the good part. I know I did. It wasn't until I met Nabintu, a Congolese woman in her early 50s, that I realized that I had a story to share with the wider world. I thought I was helping her after her life had been shattered in a vicious militia attack. In reality, she gave me a piece of wisdom that changed my life. I met Nabintu in 2003 in the Democratic Republic of Congo when I was 34 years old and had been working with victims of war for more than a decade. It was during an early visit to DR Congo to see if we could expand the humanitarian work of Women for Women International, the organization I had founded in the United States in 1993. In addition to offering immediate financial aid to women survivors of war, I always made sure to listen to women's stories. Women needed to …