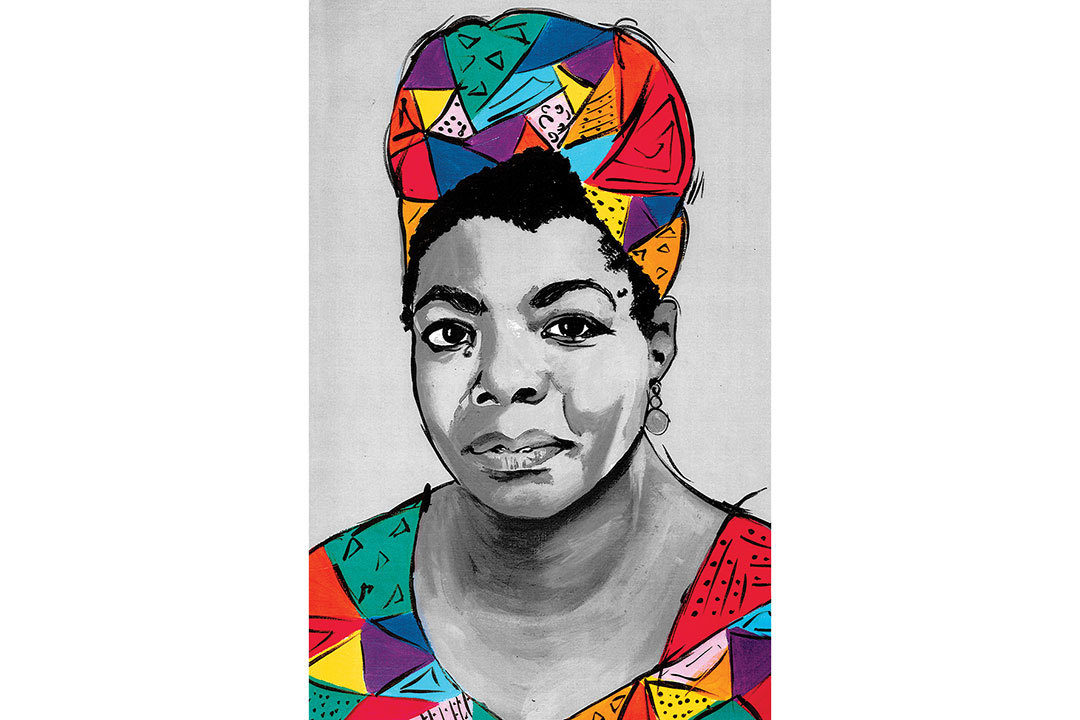 Maya Angelou by Kashmir Thompson
An excerpt from Voices in the Air: Poems for Listeners by Naomi Shihab Nye.

"Let gratitude be the pillow upon which you kneel…" — Maya Angelou Maya loved the jingle of the massive key ringcarried by cable car conductors. First womanin the San Francisco trolley uniform,she liked the shiny buttons on the jacket,appreciated the swoops and dips of the routes,sharp curves, corners and bustling avenues.Clinking coin dispenser latched to her belt,she'd be a conductor all her life. Write, and talk,take people everywhere, out of their tight little rooms. And if anyone told her they were goingto Gloomy Street,she'd say, What? Lift those eyes. Take a look at thesea to your right, buildings full of mysteries, schoolscrackling with joy, open porches,watch the world whirl by,all we are given without having to own, and shakethat gloom right out of your system!Hope is the only drink you needto be drinking—jingle, jingle, step right up. …
Poem excerpted from the new book Voices in the Air: Poems for Listeners by Naomi Shihab Nye. Copyright 2018 by Naomi Shihab Nye. Reprinted with permission of Greenwillow Books, an imprint of HarperCollins Children's Books.