Why It's Better to Eat a Cow than a Hen or a Sow
The "dismal science" of economics looks at reducing cruelty.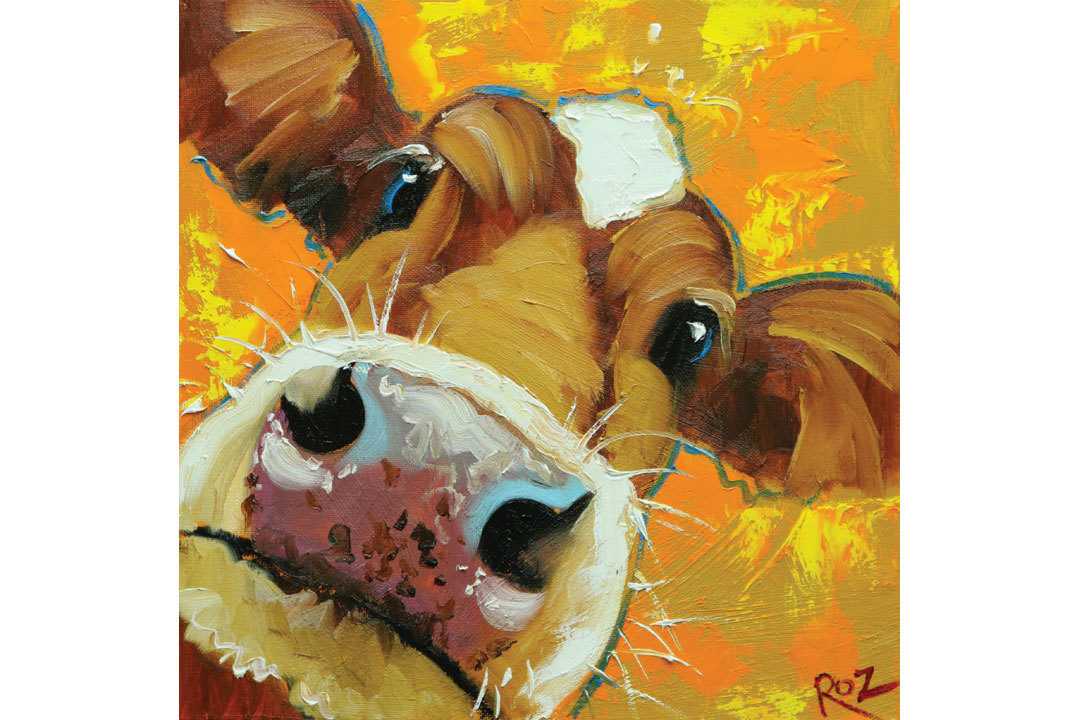 Cow 1210 by Roz Young
The "dismal science" of economics looks at reducing cruelty.
The vast majority of the animals we eat are raised in factory farms. These are not humane places, but I will spare you the grim details here. The key issue is that they inflict severe and unnecessary suffering on animals merely for the sake of slightly cheaper produce. If you care about animal welfare—and most people do, as we see whenever someone mistreats a pet—then the conditions of animals in factory farms give you strong reasons to make some changes to reduce the amount of animal products in your diet. However, this argument applies much more strongly for some animals than for others. This is because there is considerable variation in both the conditions animals are kept in and the number of animals needed to produce a given number of calories. As a consequence, some types of animal produce involve a lot more animal suffering than others. Let us consider these two sources of variation in turn. The first variation is in the animals' quality of life. Some farm animals live much worse lives than others. Of all the animals raised for food, broiler chickens, layer hens, and pigs tend to …
From THE REDUCETARIAN SOLUTION by Brian Kateman, on sale now from TarcherPerigee. Copyright © 2017 by Reducetarian Foundation, Inc.