Planting By The Moon
Does it help to be able to see your seeds?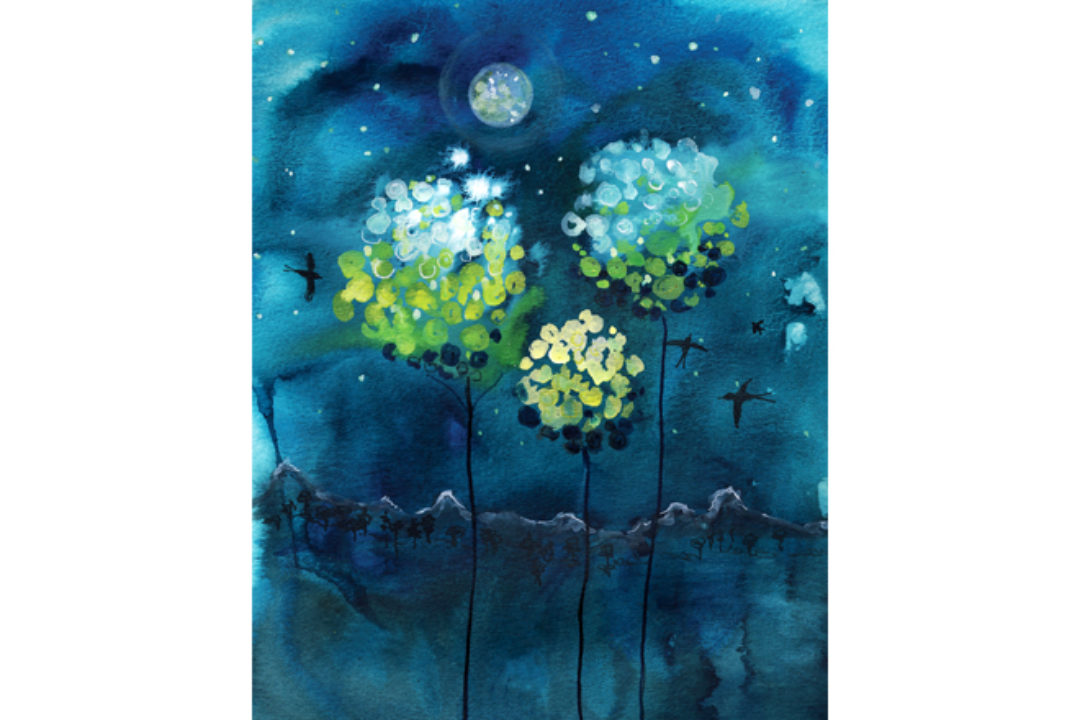 Illustration Credit: Four Moons by Olga Cuttell
I was once at a dinner at the home of Mushroom (Alan Kapuler) with a number of other avid gardeners. Mushroom was off in the kitchen cooking. Someone asked, "Hey, what does everyone think about planting by the moon?" Everyone except me weighed in on the subject. Most were in favor of the idea of planting by the moon, some vociferously, though none seemed to actually be practicing it. And even those who wanted to believe in planting by the moon did not agree as to when you would actually end up planting anything. After the conversation ran down and there had been a short pause, someone turned to me and asked me explicitly: "Carol, do you plant by the moon?""I plant by the sun," I said. "It's easier to plant when you can see the seeds."After everyone finished laughing, I elaborated. In the Willamette Valley we can often plant the first planting of peas in February, for example. It requires watching for the break in the weather. There is usually only one such break of a few days in February. Miss it, and your next opportunity might be delayed a month or two. I watch for weather that dries up the ground a l …
This excerpt is from The Tao of Vegetable Gardening, by Carol Deppe (Chelsea Green Publishing), and is used with permission of the publisher.
---
Similar articles with the same tag: