The Joy of Spring
Modern living causes us to overlook the obvious. Here's how not to let that happen.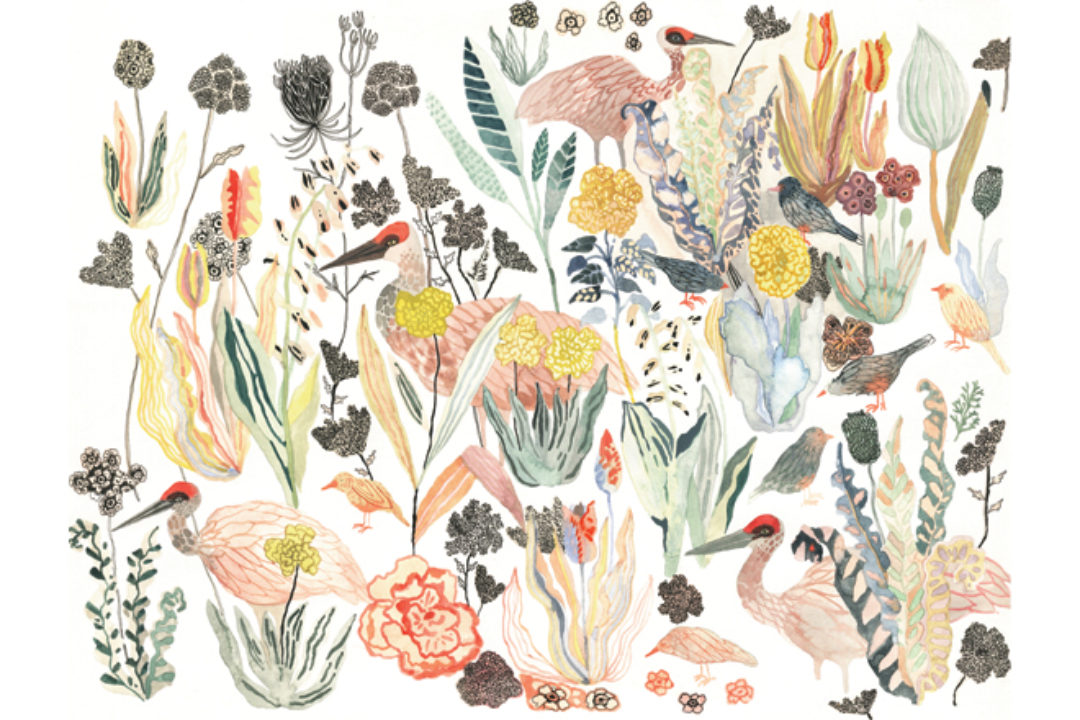 Illustration Credit: Spring by Michele Morin
Should you find yourself in Japan on any given March 15, be prepared to observe, amid beautiful scenery, shrines and marketplaces, a huge, erect penis parading down the street. The Honen Matsuri, or Harvest Festival, celebrates fertility in all its forms—including human pregnancy. It is celebrated throughout the country, but is perhaps best known in the town of Komaki. Townspeople drink free sake, indulge in special phallus-shaped sweets, and join in a parade that ushers a wooden, 620-pound male member down the street. At the parade's conclusion, the crowd is showered with rice cakes, symbolizing fertility. The festivities conclude at 4:00 p.m., presumably to give everyone in the fevered, sake-drunk crowd an early start on the evening's private fertilization rituals. Yes, spring—and all its florid, hormonal charges—is in the air. The vernal, or spring equinox, on March 20, is basically an astronomical phenomenon, occurring when the sun is at its zenith above the equator. At that instant, the tilt of Earth's axis neither inclines away from nor toward the Sun. On the day of the equinox, the center of the …
Jane Ganahl is a frequent contributor to S&H.