Unconventional Medicine
Dr. Neal Barnard on beating food cravings, the myth of moderation, and the health-changing power of a plant-based diet.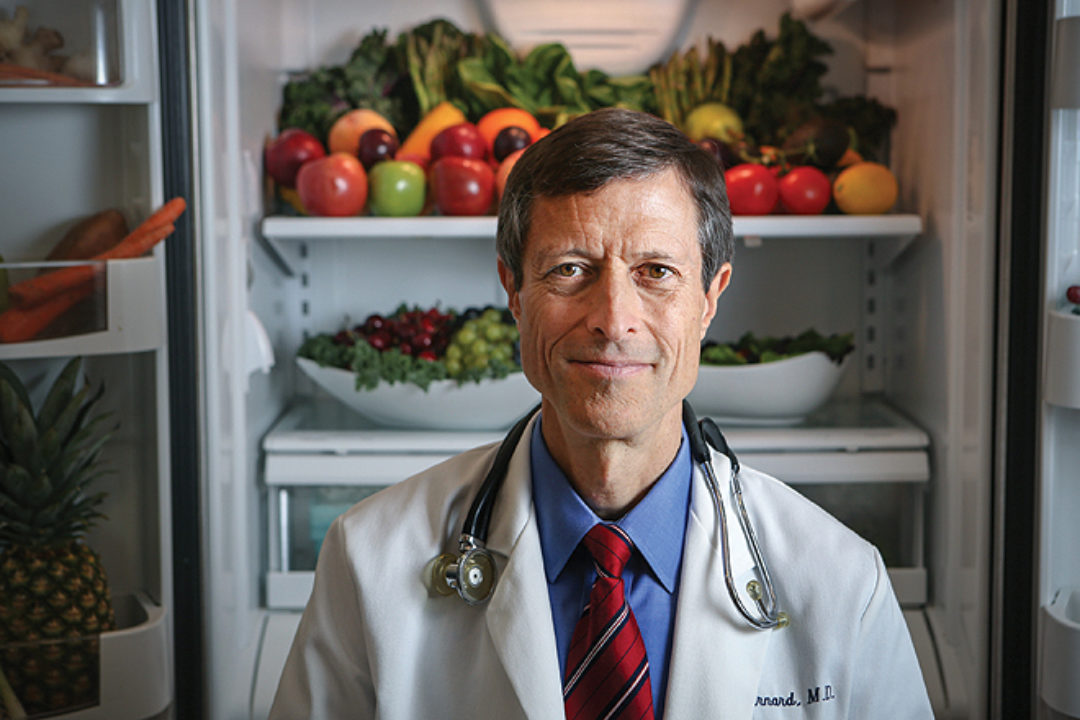 Photo Credit: Evelyn Hockstein, Polaris
During the mid-1980s, fresh out of his medical residency, Dr. Neal Barnard founded the Physicians Committee for Responsible Medicine, an organization that would become one of the most influential forces behind our national health and nutrition policies. In the past 30 years, the nonprofit has swelled to include thousands of physicians and lay members who are known for promoting healthful school lunches, encouraging the U.S. government to revamp nutritional recommendations, and pressuring research institutions to end inhumane animal testing.A prolific researcher and the author of 15 books—including Power Foods for the Brain, 21-Day Weight Loss Kickstart, and Breaking the Food Seduction—Barnard spoke with S&H about the power of diet to change our health.What led you to form the Physicians Committee for Responsible Medicine?I wanted to find a way to help more people than doctors could just by treating one patient at a time. The medical profession also seemed stuck in the past. One hundred years ago, infectious diseases were our biggest health threats. Now, in the West, tuberculosis and diphtheria are n …
Alisa Bowman wrote about grief in the Nov/Dec 2013 issue of Spirituality & Health.
---
Similar articles with the same tag: