Caffeine: Habit or Hooked?
Do you have an innocent coffee habit—or an addiction?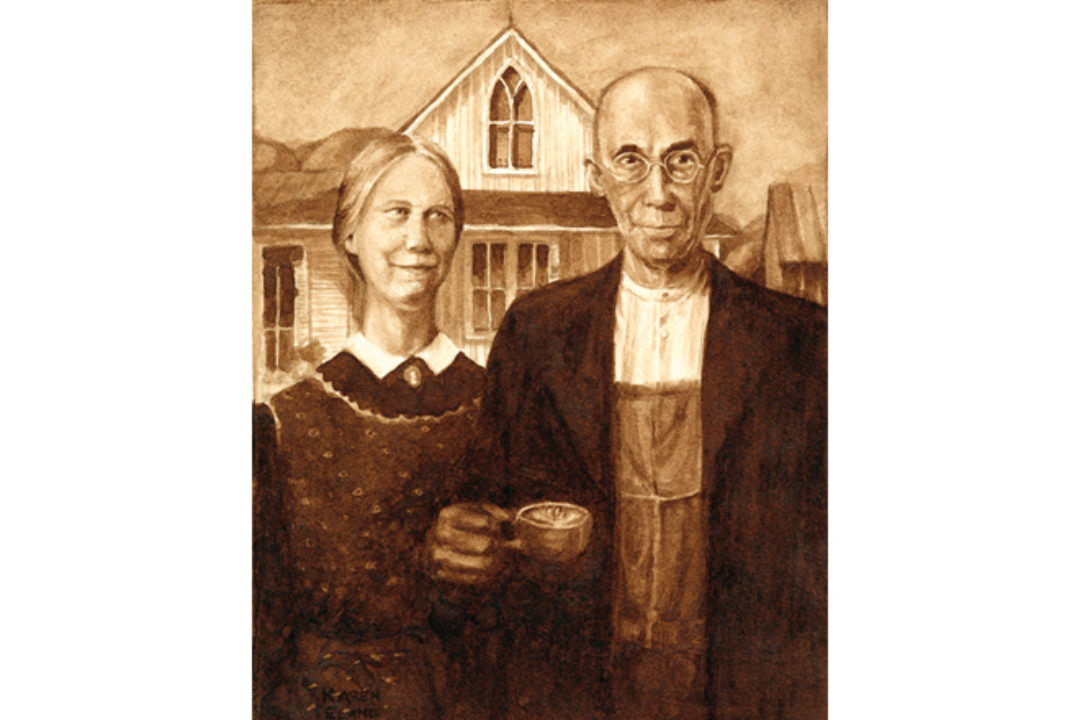 Illustration Credit: Americano Gothic by Karen Elad
Laura M. Juliano, an associate professor of psychology at American University, recently published a review in the Journal of Caffeine Research establishing the criteria for caffeine use disorder. According to the research, your appreciation for a good cup of java, soda, or any other caffeine-laden foods may be a potentially harmful addiction.In defining the diagnosis criteria, Juliano hopes to make it possible for people to recognize caffeine addiction as a real condition that warrants treatment. The American Psychiatric Association listed caffeine use disorder as a health issue needing more research in The Diagnostic and Statistical Manual of Mental Health Disorders, and the World Health Organization already recognizes the disorder. Caffeine may be more socially acceptable than other substances because it's so easy to access, says Andy Bellatti, a nutritionist based in Las Vegas. Being an addict may not be as frowned upon when your drug of choice is topped with foam or promises to carry you through that 3 p.m. crash. "Now it is possible to get a caffeine fix when you're in a bookstore, or even if you'r …
Originally published as "Buzz Off" in the Sept/Oct 2014 issue of Spirituality & Health magazine.