Wild Tea Hunter
The "Wild Tea Hunter" scours the remotest corners of China in search of the perfect cup of tea.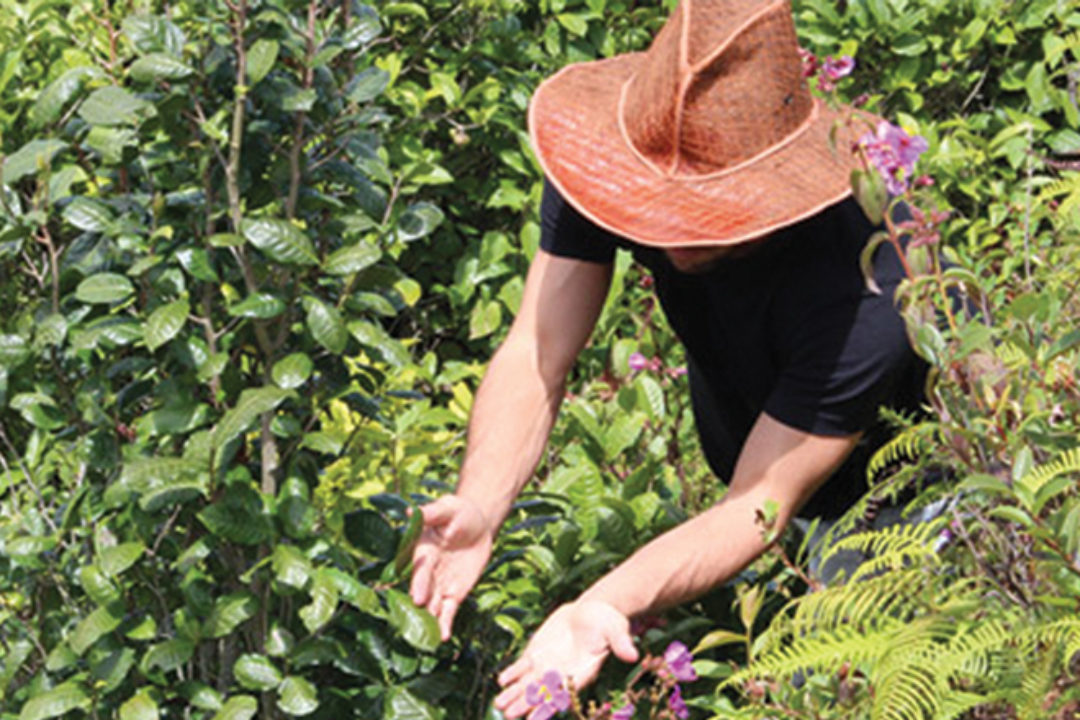 J. T. Hunter took his tea obsession further than most. After tasting a potent, invigorating brew his qigong teacher shared with him, Hunter set out to find its source in the remote mountains of China. Adopting a new vocation as a "wild tea hunter," he scoured the countryside for ancient teas grown and harvested according to centuries-old tradition. Along the way, he discovered the tea industry's dirty secrets—fudged organic certification, environmental degradation, and inferior teas passed off as premium. The former Bostonian now lives in Kunming, Yunnan Province, the heart of China's tea country. His company, Wild Tea Qi, specializes in single-origin teas of the highest quality.Describe a typical tea farm.Commercial tea plantations have row after row of small tea trees grown to the exact same height. They grow very close together and are heavily sprayed with pesticides. There's no biodiversity; it's monoculture and damaging to the local ecology.What is "wild tea?"Wild tea trees are found high up in the mountains, growing in biodiverse forests. Some grow out of rocky, uneven soil perched right on the ed …
This article originally published as "Steeped in Nature" in the May/June 2014 issue of Spirituality & Health.