On Their Own Terms
Eight years into a challenging relationship, writer Krista Bremmer finds bittersweet beauty in a public exchange of vows.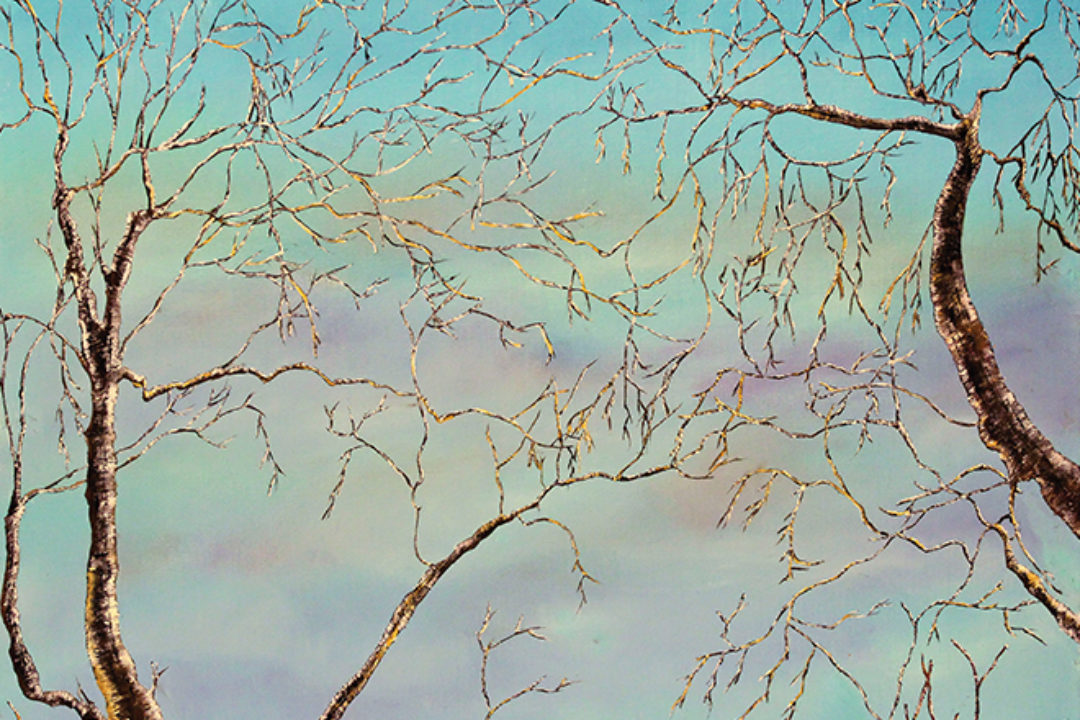 Connections by Nagat Bahumaid
In our early years as parents, after we had gone to the justice of the peace and recited the Fatiha before our Muslim friends, I had dismissed the idea of a wedding. But as the years passed, I began to feel it was important for family and friends to witness our vows—and after everything we had been through, I could think of no better reason for a party than to celebrate the endurance of our love and commitment. Eight years after we met, we finally had a wedding celebration at a farm in the North Carolina countryside, on a late-spring day when the heat was beginning to press in. Our children were three and eight years old. We hand-lettered invitations for our friends: Aliya Rose and Khalil Zade invite you to celebrate the marriage of their parents. Was it too late for this? Would our friends think a celebration indulgent? Would they assume we hadn't been married before? It didn't matter. Something in me had shifted, and now the public ritual seemed important.One of Ismail's oldest friends was a reclusive piano repairman who drove his battered red truck all over the countryside, tuning and fixing pianos i …
Excerpted from My Accidental Jihad by Krista Bremer. Algonquin Books of Chapel Hill, North Carolina, 2014. Reprinted with permission.