The Healing Power of Water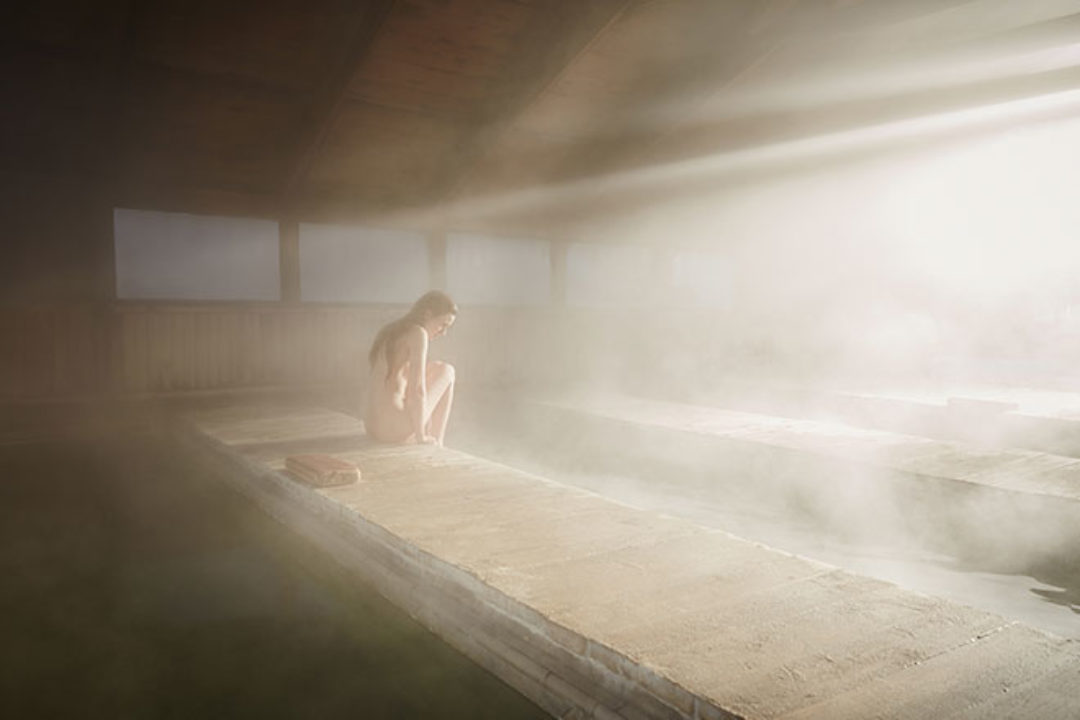 Trinette Reed and Chris Gramly
For millennia, humans have sought physical relief, emotional healing, and even spiritual renewal by immersing themselves in water. Writer Lindsey Crittenden soaks it all in.
I slide up to my chin in hot, silky water. My jaw relaxes, my shoulders slacken, and my hips bob up. I'm floating without effort. At the other end of the flume—a long, rectangular tub of constantly flowing mineral water—I make out the shadows of two other bathers. No one speaks. The gurgle of water mingles with the chirping of frogs. It's 10 p.m. and I'm worlds away from the two-and-a-half-hour drive, the city noise, the numbing freeway, the pickups on my tail, the bumpy dirt road. I feel as sleek as a seal, as light as a cork.Like the native Wintun and Patwin, and the stagecoach travelers after them, I've come to Wilbur Hot Springs in the foothills of Northern California for its supersaturated solution of sulfur. Ever since my first soak 20 years ago, I've been hooked on hot springs. From the Baden of the Rhine Valley to the mineral waters of Tassajara Creek, the mud baths of Calistoga, and the backcountry travertine pools of the eastern Sierra, I've emerged transformed. Gentler, kinder, softer. Why? How?I'm here at Wilbur to understand just what happens in hot springs.As far back as the Bronze Age, hu …
Lindsey Crittenden is the author of The Water Will Hold You: A Skeptic Learns to Pray and The View from Below. She lives in San Francisco, where she teaches creative writing.