Eckhart Tolle: The Easier Path
The renowned spiritual teacher on getting stuck in the future and saving the planet.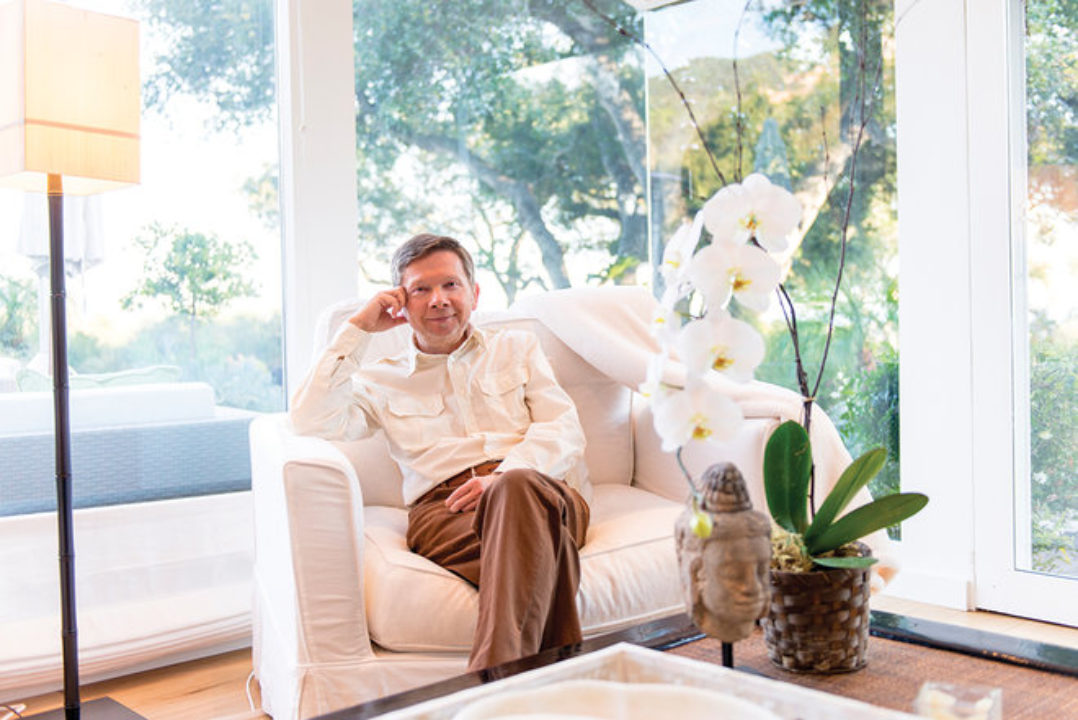 Photography by Kevin Steele
To the uninitiated, Eckhart Tolle might be mistaken for a nature photographer. His persona—a soft German-accented voice, a boyish visage, his love of vests—doesn't exactly scream, "guru!" Yet Tolle is one of the world's most popular spiritual teachers and a literary powerhouse whose best-selling books The Power of Now and A New Earth have influenced millions.Born in Germany, educated at the universities of London and Cambridge, and now a resident of Vancouver, Canada, Tolle writes and lectures on the evolution of human consciousness. His work synthesizes many world views and spiritual teachings, including those of Buddhism, the New Testament, the Bhagavad Gita, and the German mystic Bo Yin Ra—all delivered with wry, gentle insights.Tolle has embraced new technology to connect with others, airing videos and live feeds of his lectures and guided meditations on his web channel, Eckhart Tolle TV. In June, he plans to be in San Francisco, where he'll record new material to share. S&H Editor-in-Chief Karen Bouris spoke with Tolle recently about how we can best deal with daily human challenges—both person …
Karen Bouris is editor in chief of Spirituality & Health.
---
Similar articles with the same tag: