51 Meditations for Tending the Heart Fire
Find your flow in the new year with these "micro meditations" for renewal, connection, and inner strength.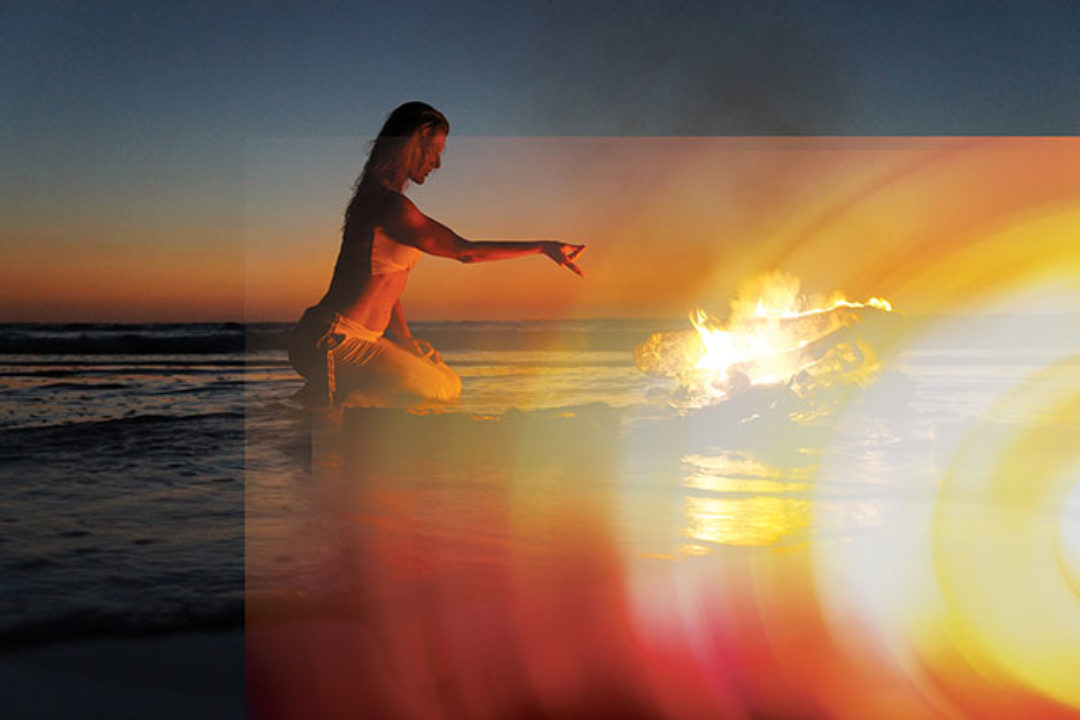 Collage by Amy Hayes | Photo by Demetri Velisarius
One of the most important qualities of a practice is whether it is effectively integrated into our daily lives. Tending the Heart Fire is not a cliché or a romanticism but is instead a tangible, practical, instinctual way of transforming the conditioned patterns that limit the flow of love. These micropractices are part of a natural way of tending the Heart Fire—of generating love, presence, and wisdom—at times fierce and passionate, at other times tender and calm in the midst of all the activity of life. Embodiment Listen to your pulse and perceive the underlying rhythmic message of your state of being radiating to every cell of your body.Feel the wave of your breath connected to your heart. Rest your awareness in your heart as you move through the day.Bring one hand to your heart and the other to your forehead and then your belly. Feel your breath bringing your inner rhythms and intelligences into coherence, or the state of flow.Be aware of any holding in your feet, belly, shoulders, jaw, and backs of the eyes, or any place that may block the flow of your connection to the whole.Experien …
A pioneer in the evolution of vinyasa flow yoga who has taught around the world, Shiva Rea has also studied dance, tantra, ayurveda, bhakti, yogic art, and somatic movement.
Join Shiva Rea and The Yoga IS Online Community. Get one full year access to the New 2017 Yoga IS Online Festival launching November 18, 2017 and the entire Yoga IS Online library of teachings all in one place. Click here for more information.