Subscription Program
Online access to all of our print content
Early and full access to ALL new and old Spirituality & Health articles including 20 years of print archives
Bi-monthly print issues delivered right to your mailbox
Exclusive subscriber content like guided audio meditations and art instruction videos
Discounts and priority access to events and other partner programs
Digital Only:
Same Price Anywhere In The World. — $24.95/USD

All of the above except for the Bi-Monthly print issue delivery

Subscription Program articles will be identified by a small Lock icon above the title.
Visit the article as usual.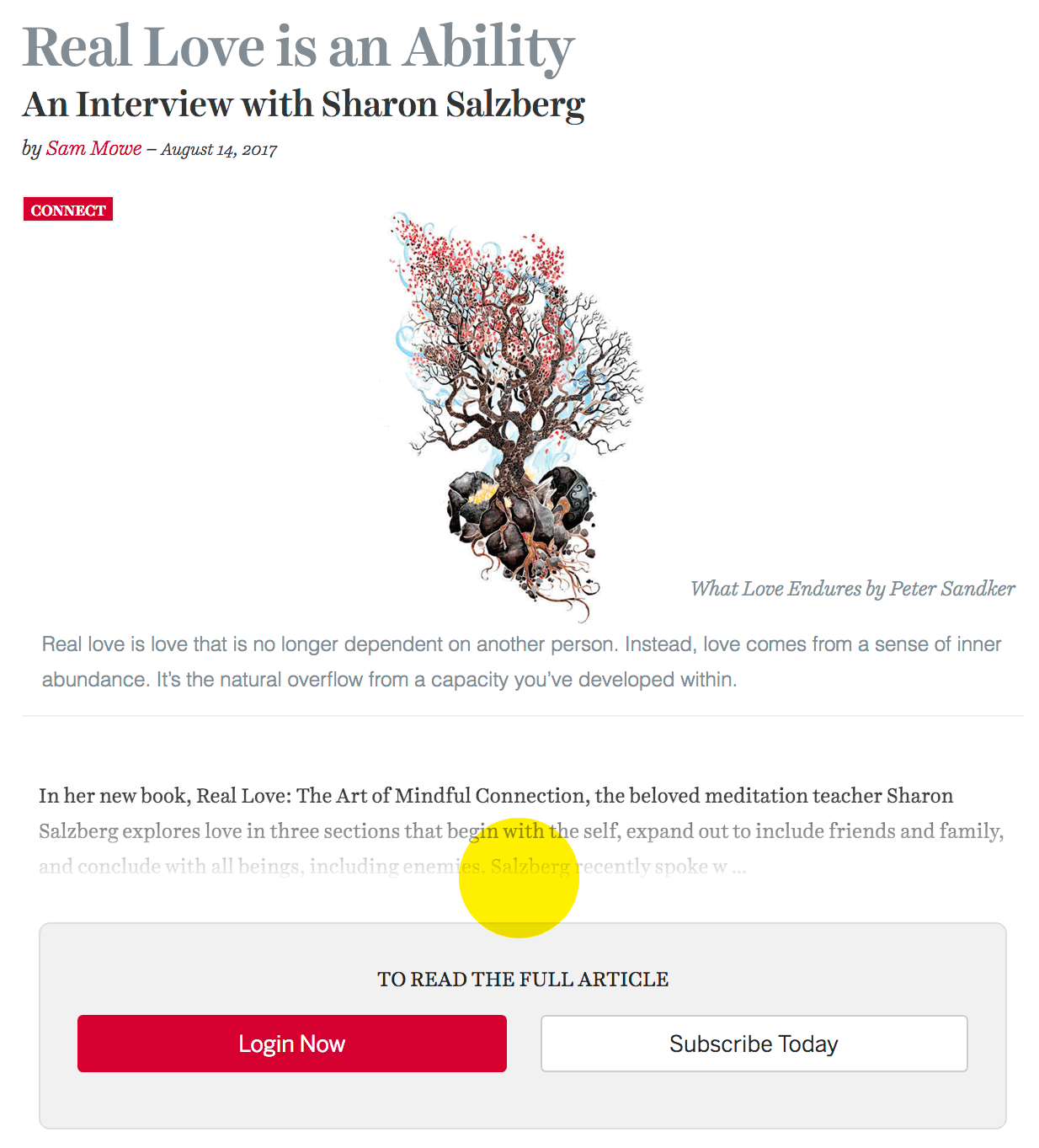 Locked Subscription Program articles will have a content fade with a login feature to access the full article.
Select Login Now if you are a subscriber.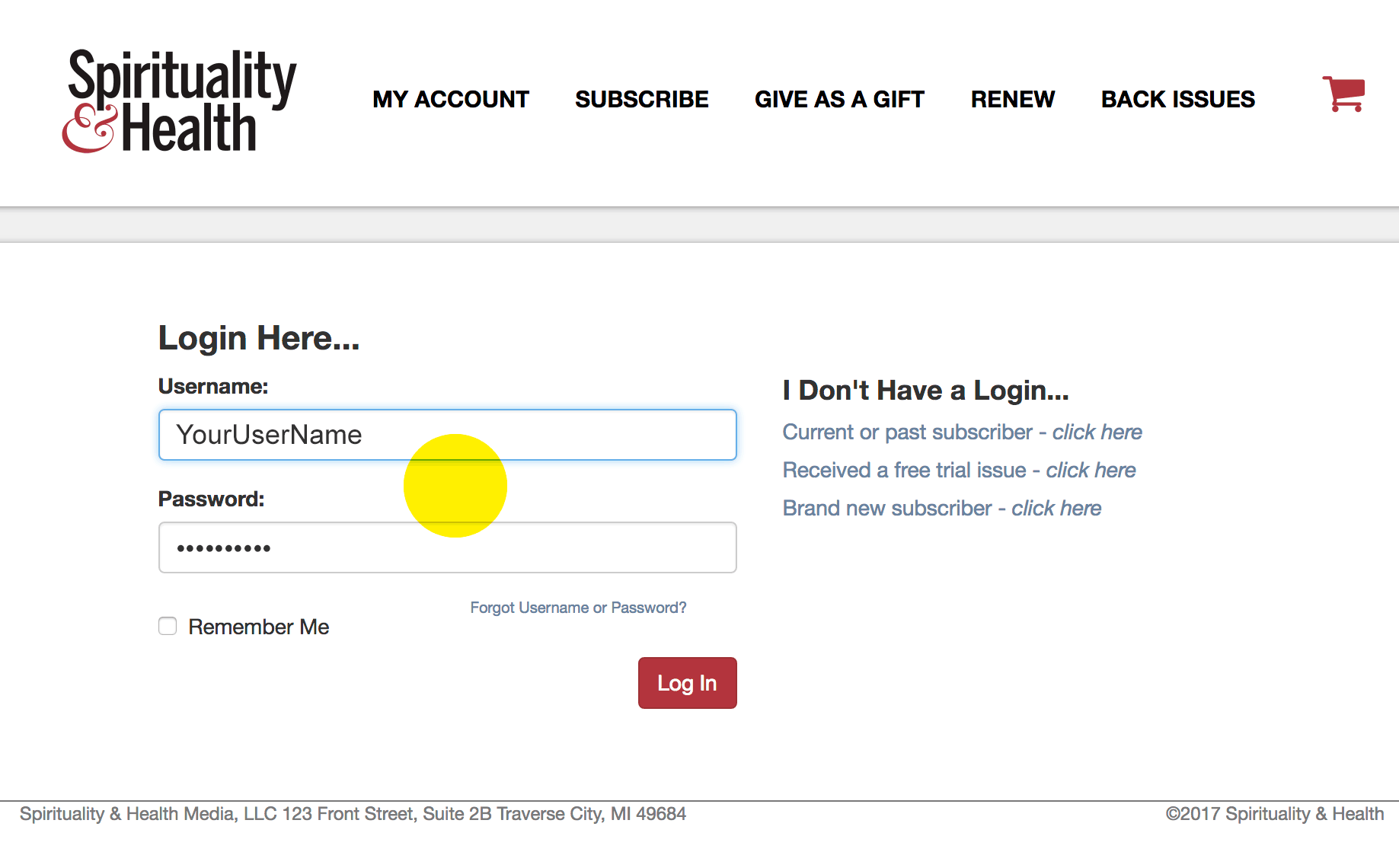 When you click Login Now you will be directed to our circulation site where you will enter your username and password. Once you select "Log In" you will automatically be redirected to the article you were viewing. Other Subscription Program articles will remain unlocked once you are logged in.
Where Do I Find My Subscription/Customer ID?
On your magazine, your customer ID is on the label. Typically it is a 7 or 8 digit number. However, you may always contact our circulation department at 1-844-375-3755.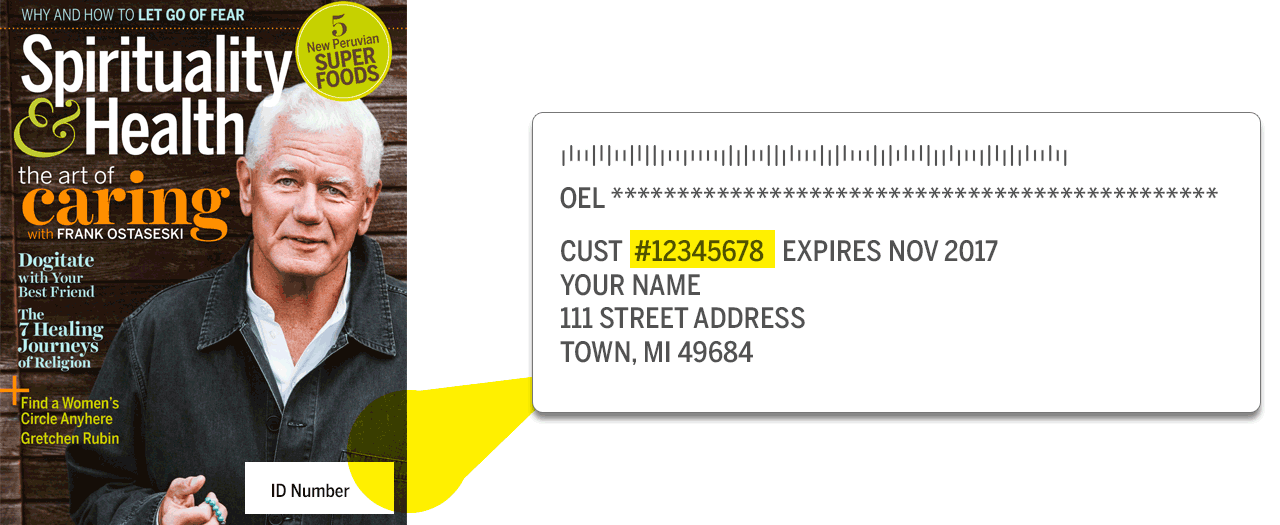 What If I've Forgotten Or Cannot Find My Customer ID?
Visit: https://store.spiritualityhealth.com/login/
You can always retrieve an ID via the "Forgot Username or Password?" link provided your account is registered. Most Digital subscribers will already be registered. Many Print-only subscribers will not.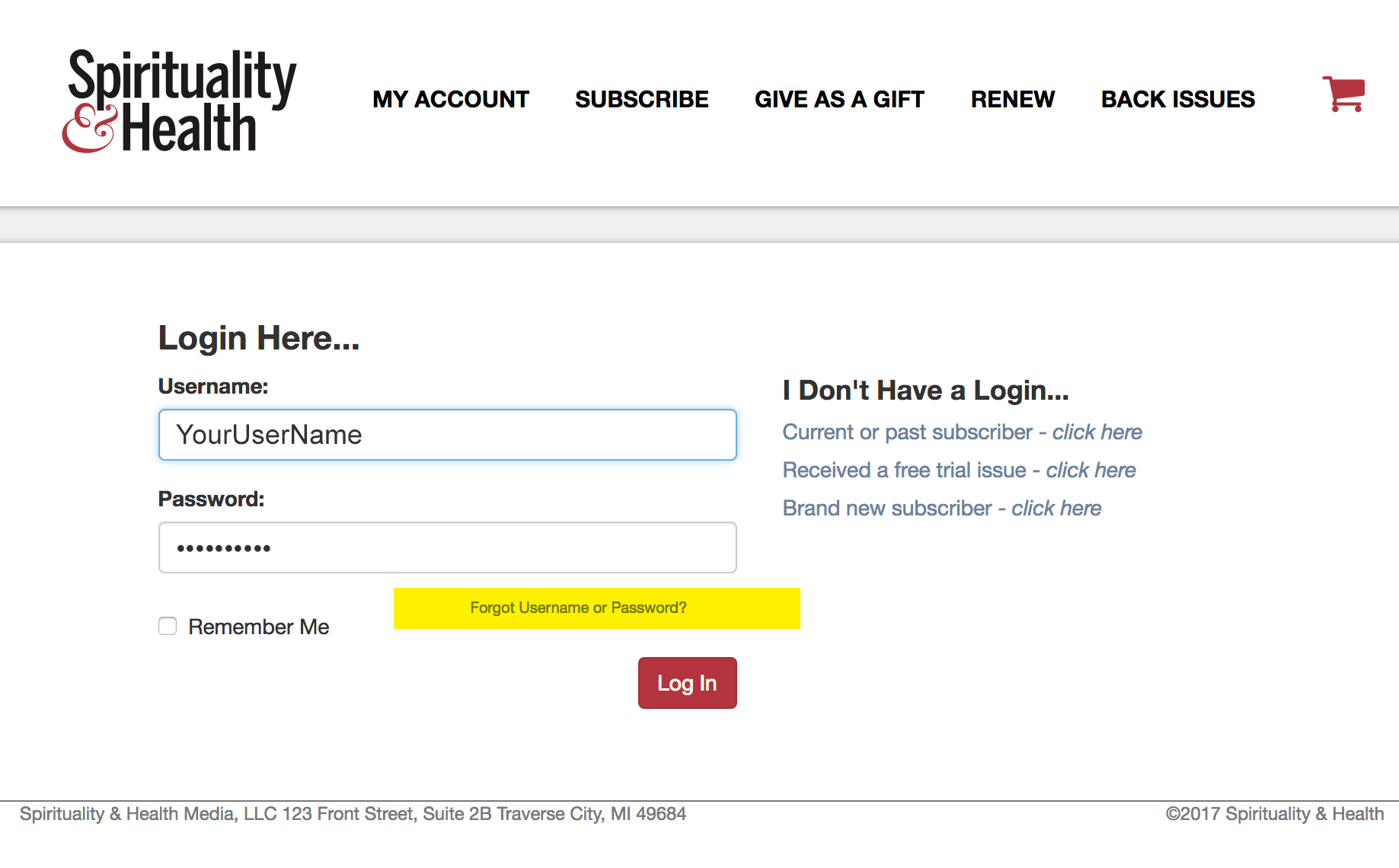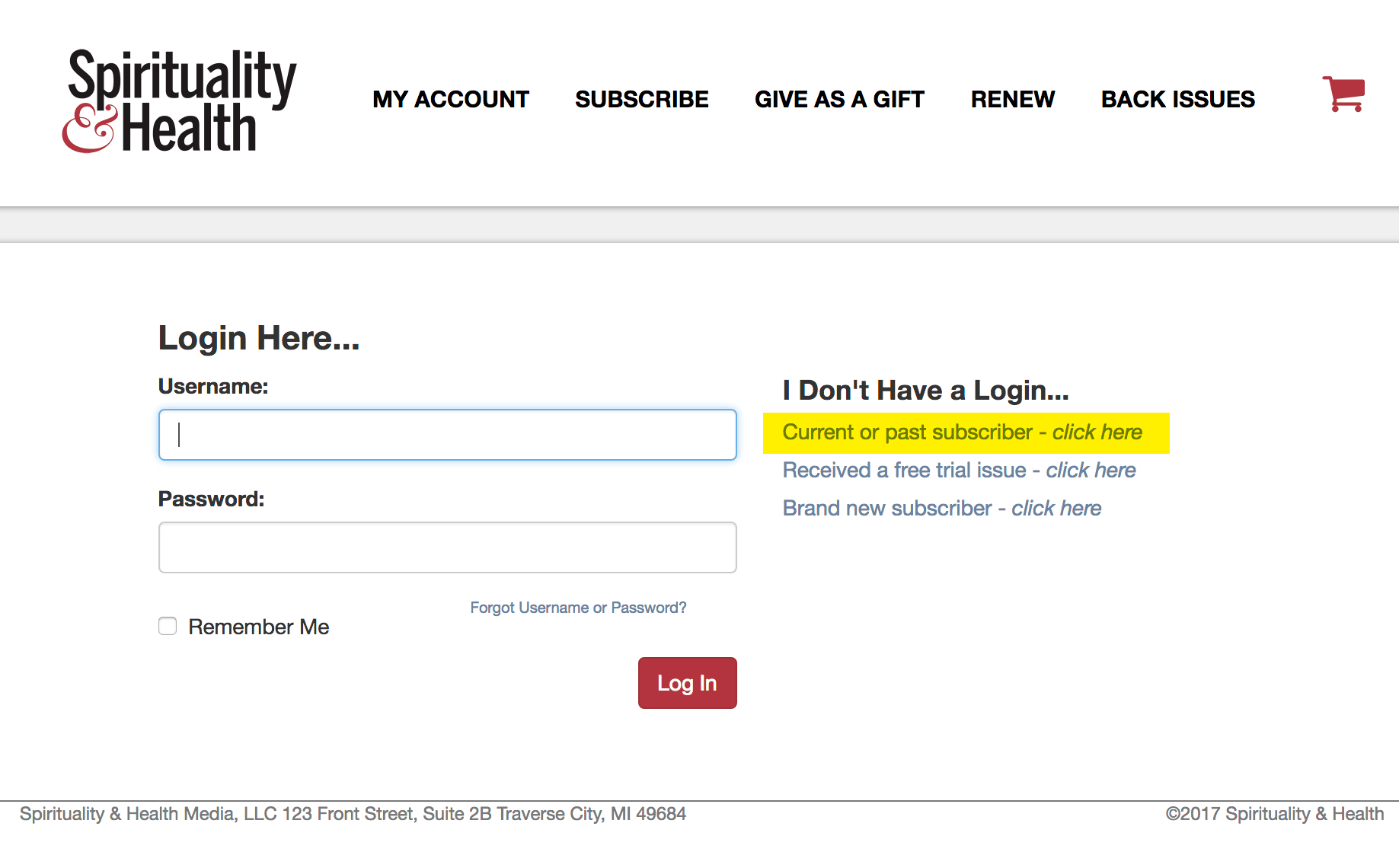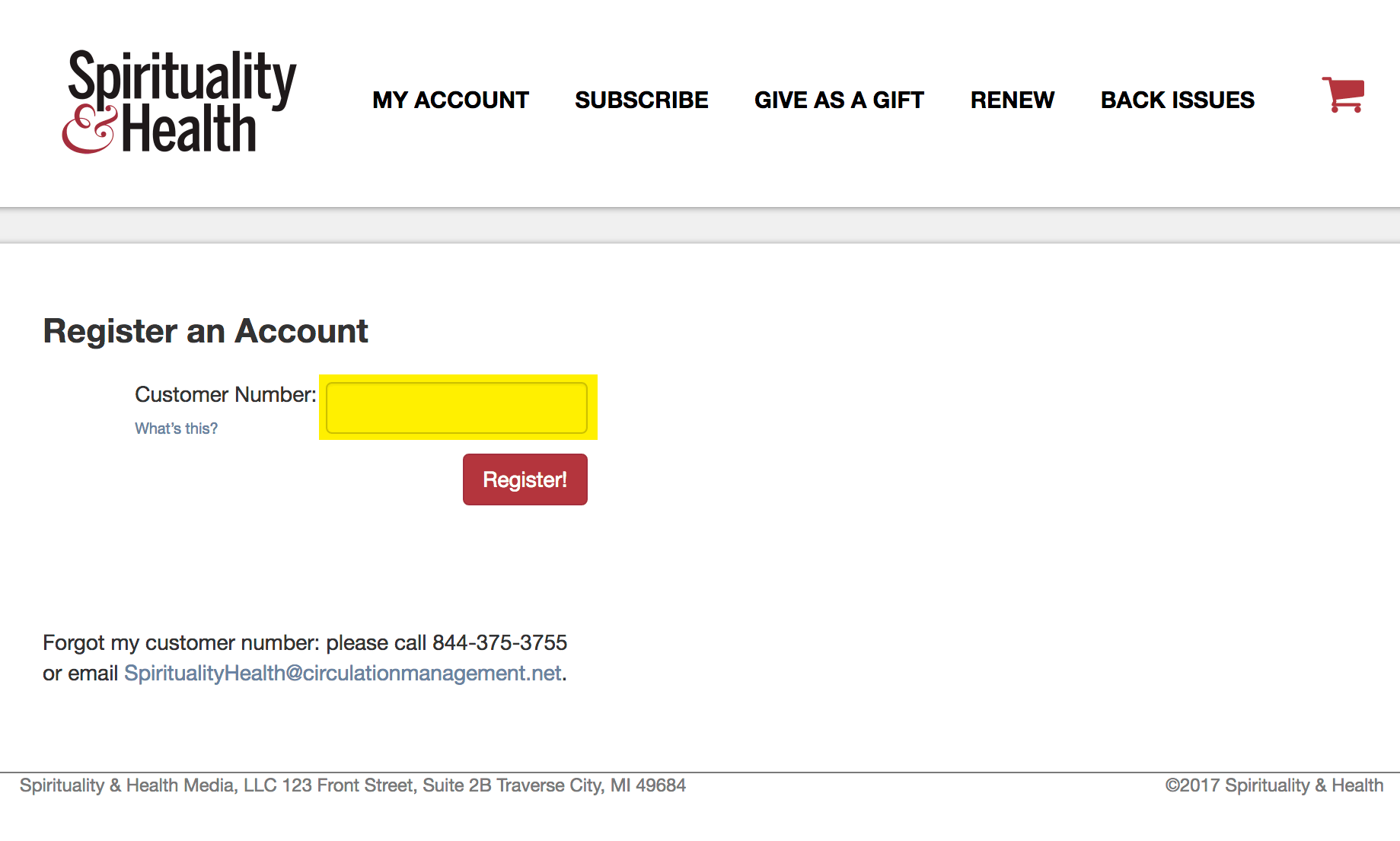 Enter your Customer ID number in the field. If you don't know your ID number, please check the subscription label on the cover of your magazine (see note above) or contact our circulation department at 1-844-375-3755.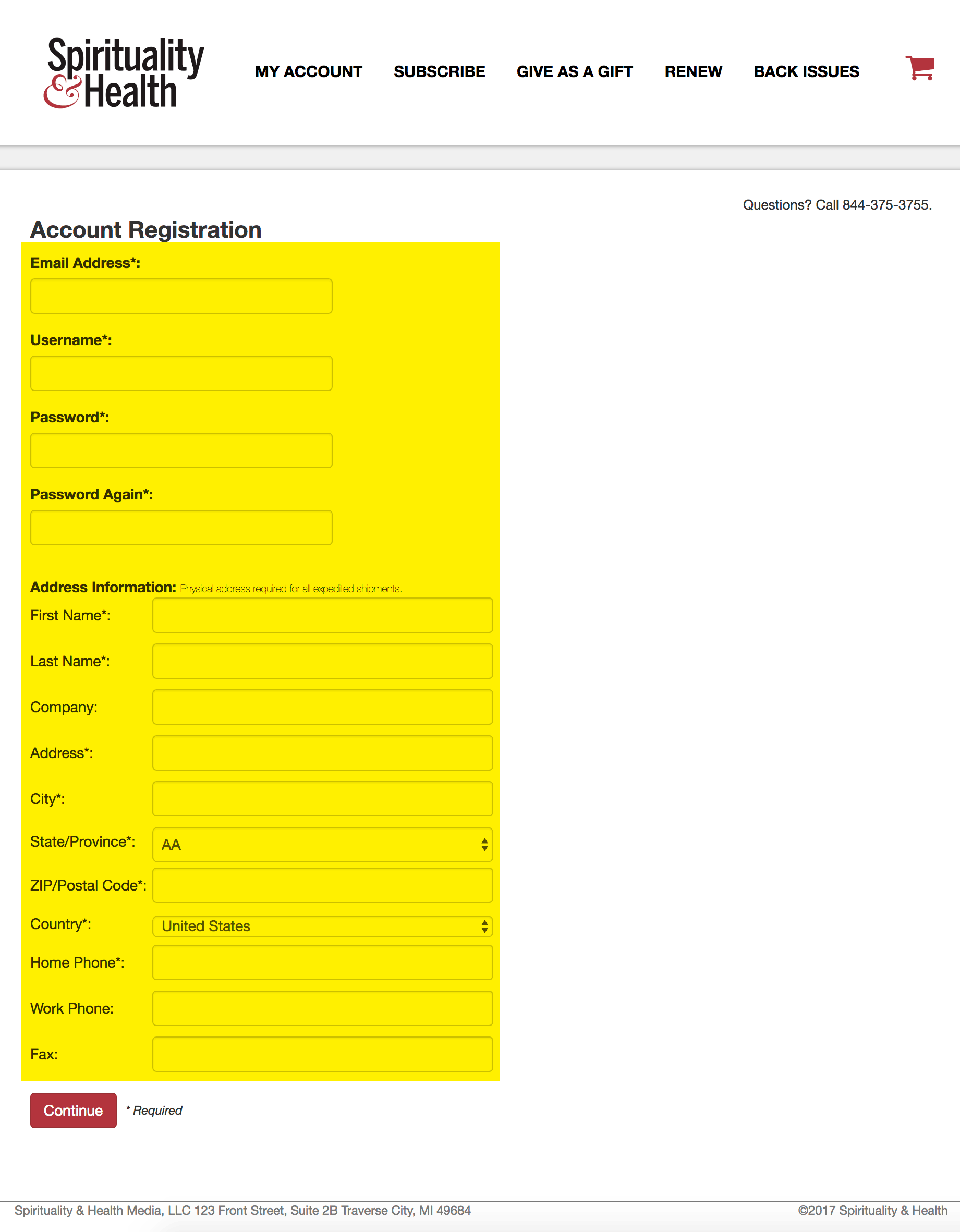 To register, you will be prompted to fill out your contact information. You will be notified by email with your new account credentials and will be able to update them if desired.
We ask for this so we can correctly identify your subscription.