Music Review: Music for Film & Theatre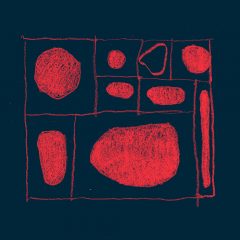 HANIA RANI IS A bright emerging artist whose piano-based compositions are emotional and energized, drawing on a diversity of genres including classical, jazz, ambient, and electronic music. With Music for Film & Theatre, the 31-year-old Polish pianist continues her evolution with a selection of her own favorite recent collaborations with filmmakers and choreographers. Lamenting cellos, pulsing piano rhythms, subtle electronics, and mysterious vocals fill these evocative soundtracks.
Rani's first album, Esja, was released only three years ago and features solo piano pieces reminiscent of contemporary minimalist and neo-classical composers like Philip Glass, Nils Frahm, and Wim Mertens. Most are fast-paced, percussive, and gently melodic. Rani quickly followed up with a second album in 2020, Home, which introduced her as a singer. Her soft vocals on songs like "Leaving" and "Home" added a new dimension to her sound, much of which is firmly rooted in improvisation.
Rani's music videos are striking and visceral. F Major was filmed in a single shot in Iceland and features her sitting at an upright piano with three dancers moving across a wide, flat tundra. The scene is framed by magnificent snowcapped mountains and wisps of fog blowing across the stark earth towards a gentle shoreline. The video for Soleil has an intimate pair of dancers embracing on a Paris rooftop with the Eiffel Tower shining in distance.
Quickly garnering a strong fanbase, Rani will surely offer more surprises in the future. For now, we have three full-length albums to enjoy.
---
Similar articles with the same tag: