Music Review: Ilanga (The Sun)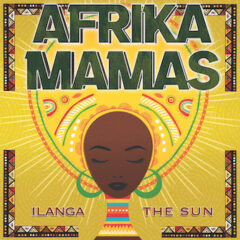 Ilanga (The Sun)
Afrika Mamas
ARC MUSIC
Afrika Mamas was founded in South Africa in 1998 by Ntombi Lushaba. The riveting a cappella group is made up of Lushaba and five other single mothers, with 11 children between them. Their harmonies are irresistible, combining Zulu vocals with Christian choral singing.
One of many highlights on Ilanga (The Sun) is a refashioned version of John Lennon's "Imagine," with a new section inspired by Zulu rhythms and melodies. "We were encouraged by Julia Beyer to work on John Lennon's song," Ntombi Lushuba told S&H. "The idea came during this COVID pandemic and that's why we rearranged the song and added the Zulu lyrics that go, 'All the nations have to have united worship, and stand together.'"
Ilanga (The Sun) was coproduced by Xolani Majozi of Ladysmith Black Mambazo, the world-known South African a capella group established in 1973. Some of the tracks on Ilanga were written by the sons of the late Joseph Shabalala, founder of Ladysmith Black Mambazo.
Lushaba explains, "We are like brothers and sisters with Ladysmith Black Mambazo."
She says: "We recorded our third, fourth, and fifth albums at their studios where I was invited by Sibongiseni Shabalala, one of Mr. Shabalala's sons. That's where it all started and they fell in love with the Mama's and even awarded us with an Ombokodo Award (2019) for walking in their footsteps!"
"Afrika Mamas are all Christians," adds Lushuba. "We believe in God and not forgetting our ancestors. We respect every individual on earth and when we create songs it's about things happening in our daily lives and in society. All I can say is our music does not discriminate. We sing to heal the soul; whether black or white. We don't follow politics, but Christianity."
---
Similar articles with the same tag: