Music Review: The Fourth Light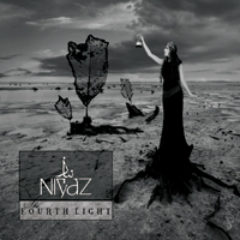 The Fourth Light
Niyaz
SIX DEGREE RECORDS
Led by vocalist Azam Ali and multi-instrumentalist Loga R. Torkian, the Iranian-American group Niyaz crafts an exquisite braid of traditional Middle Eastern folk music, trance electronica, and Sufi poetry. Thanks in part to renowned producer Damian Taylor (Bjork, The Killers, Gotye, Arcade Fire), the electronic elements are fairly subdued on the group's latest release, adding a tasteful touch of modernity to the band's rich, exotic sound.
Like Niyaz's three previous recordings, The Fourth Light uses the works of a noted Sufi poet as the basis for many of its lyrics. In this case, the featured wordsmith is eighth-century mystic Rabia Al Basri, Sufism's first female poet and the creator of that religion's principle of Divine Love. Sold into slavery at an early age, Al Basri eventually rose to the status of Muslim saint, thus becoming an icon of female liberation.
The themes of gender equality and women's rights surface again and again on The Fourth Light. The lyrics of "Aurat" are based on a pro-feminine empowerment poem written by India's Kaifi Azmi in the 1940s, while the electronic percussion on this album is a feminist statement in itself: by programming all of the beats, Ali has stepped into a role usually occupied by men.
Every Niyaz album to date has contained traditional folk songs of oppressed Middle Eastern minority groups. Five of the band's latest offerings are adaptations of such tunes from various parts of Iran, Turkey, and Afghanistan. Serious themes aside, Niyaz's seductive, entrancing music is just as likely to move listeners to dance as it is to inspire thoughts of social change.
---
Similar articles with the same tag: