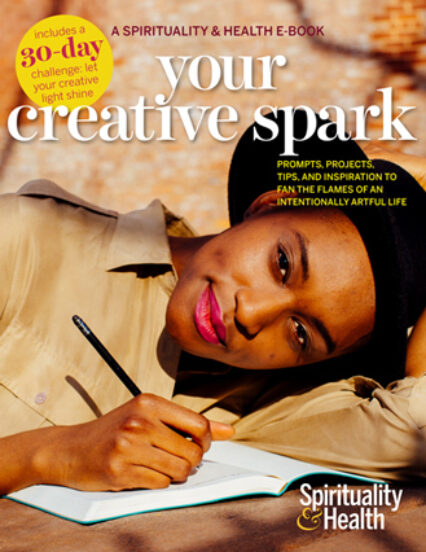 Free download: 36 pages of inspiration for creativity
Equal parts inspiration and perspiration, this free download will ramp up your creative life. It includes journaling prompts, memoir-writing tips, mandala creation, morning altars, poetry projects, collaborative journaling (and painting), soulful photography, and nested meditations.

Interviews with Julia Cameron, Flora Bowley, and Rebecca Walker
Projects from Day Schildkret, Tina Scott Lassiter, Kevin Anderson, and the Celebrant Foundation
Authors include: Kathryn Drury Wagner, Julie Peters, Kalia Kelmenson, and many others
Includes a flexible, multiple-disciplinary 30-day challenge to inspire daily inspiration
Download Your Creative Spark for FREE
Enter your email and we'll send a link for "Your Creative Spark" to your inbox.