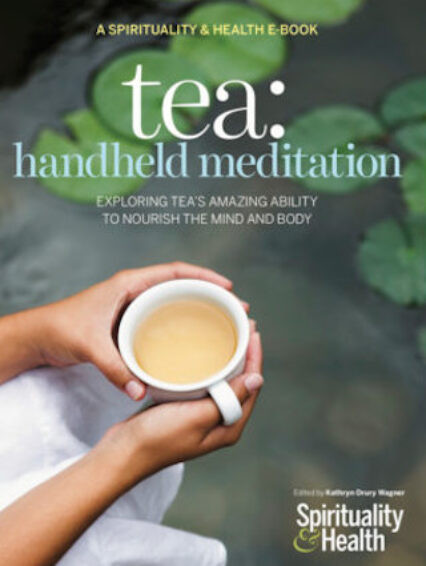 Exploring Tea's Amazing Ability to Nourish the Mind and Body

This free guide covers topics including: Matcha: Tea's Newest Superstar, Meet the Kombucha Mamma, Journey to the World of Tea, Beyond Tea and Crumpets, Tea for What Ails You, along with meditative insights to enjoy with your tea.
"When I drink tea, there is only me and the tea. The rest of the world dissolves." —Thich Nhat Hanh
Download Tea: Handheld Meditations for FREE
Enter your email and we'll send a link for "Tea: Handheld Meditations" to your inbox.
By submitting your email address, you understand that you will receive commercial email communications from Spirituality & Health Media LLC (PO Box 515, Edison, NJ, USA). You may unsubscribe from these email communications at any time.