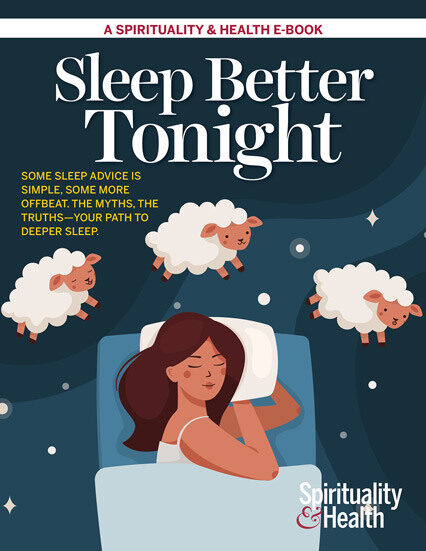 Sleep Better ... Tonight!
Some sleep advice is simple, some more offbeat. The myths, the truths—this is your path to deeper sleep.
From meditations to crystals to affirmations and scientifically proven techniques ... stop dreaming about better sleep, make it a reality.
Finding your center—your innermost self and place of perfect calm—is paramount to getting a good night's sleep. Before you get into bed, make an intention to let go of your worries and to be truly conscious of where your thoughts are taking you. You don't have to follow them wherever they lead.
Download Sleep Better Tonight
Enter your email and we'll send a link for "Sleep Better Tonight" to your inbox.
By submitting your email address, you understand that you will receive commercial email communications from Spirituality & Health Media LLC (PO Box 515, Edison, NJ, USA). You may unsubscribe from these email communications at any time.