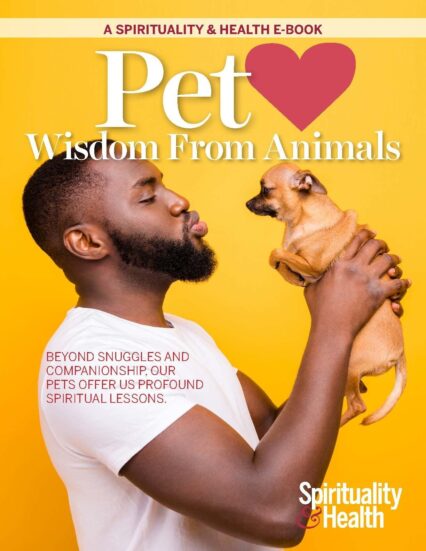 Pet Wisdom from Animals
Paw prints not only leave impressions on our hearts—but on our souls, minds, and spirits as well. Our beloved pets offer us so much more than unconditional love.
Download Pet Wisdom from Animals for FREE
Enter your email and we'll send a link for "Pet Wisdom from Animals" to your inbox.
By submitting your email address, you understand that you will receive commercial email communications from Spirituality & Health Media LLC (PO Box 515, Edison, NJ, USA). You may unsubscribe from these email communications at any time.