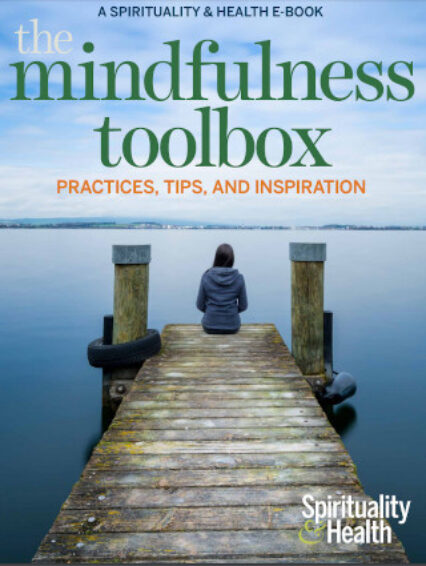 Free Mindfulness Practices, Tips & Inspiration
In this free eBook, you'll learn Spirituality & Health's expert approaches to mindful Healing, Caregiving, Eating, Messaging, Parenting, and more. Plus, get printable journal prompts and inspirational quotes!
"Mindfulness is about being fully awake in our lives. It is about perceiving the exquisite vividness of each moment." —Jon Kabat-Zinn
Download our Mindfulness Toolbox for FREE
Enter your email and we'll send a link for "The Mindfulness Toolbox" to your inbox.
By submitting your email address, you understand that you will receive commercial email communications from Spirituality & Health Media LLC (PO Box 515, Edison, NJ, USA). You may unsubscribe from these email communications at any time.