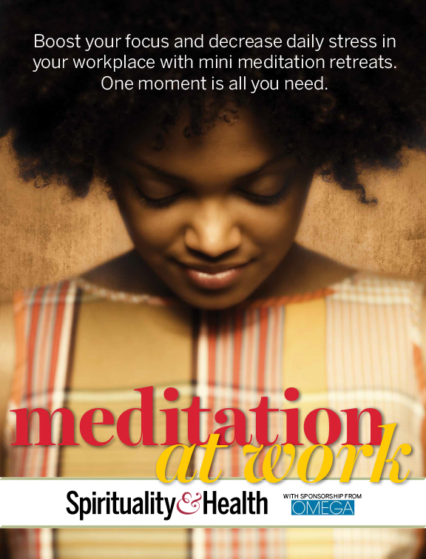 Meditation at Work
Boost your focus and decrease daily stress in your workplace with mini meditation retreats. One moment is all you need. Includes:
How to Meditate in a Moment
DIY Quiet: 6 tips to find your stillness
and 9 steps to the Basic Meditation Minute
Download Meditation at Work FREE
Enter your email and we'll send a link for Meditation At Work to your inbox.
By submitting your email address, you understand that you will receive commercial email communications from Spirituality & Health Media LLC (PO Box 515, Edison, NJ, USA). You may unsubscribe from these email communications at any time.