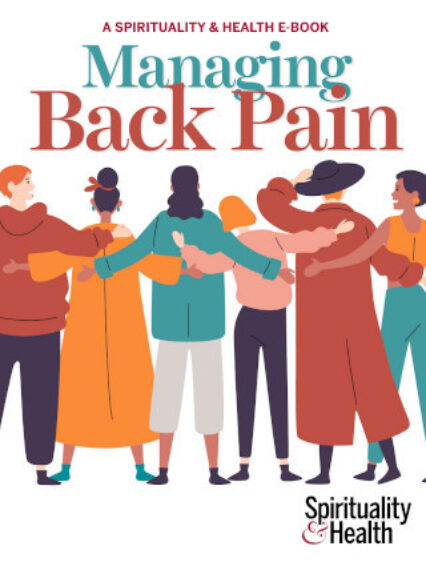 Managing Back Pain
Use this guide to help alleviate back pain stress and find ways to managing aches and pains in one of the most overloaded parts of our bodies. Includes:
Meditative Approaches to Physical Pain
For Back Pain, Talk It Out
5 Steps to Relieve Chronic Back Pain
Healing Chronic Back Pain
and more!
Download Managing Back Pain for FREE
Enter your email and we'll send a link for "Managing Back Pain" to your inbox.
By submitting your email address, you understand that you will receive commercial email communications from Spirituality & Health Media LLC (PO Box 515, Edison, NJ, USA). You may unsubscribe from these email communications at any time.